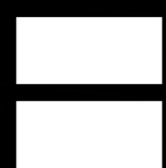 TRIANGOLARE
Sideboard
by Ferdinando Meccani, 1970
For information request
DESCRIPTION, DETAILS & DIMENSIONS:
Lacquered sideboard with 8 doors.

Dimensions (cm): W 264 x D 51,5 x H 235,5

CREATOR: Meccani Arredamenti

DATE OF MANUFACTURE: 1970


Limited edition of n.20 pieces all numbered by Meccani Design, 2022
PLACE OF ORIGIN: Handmade in Italy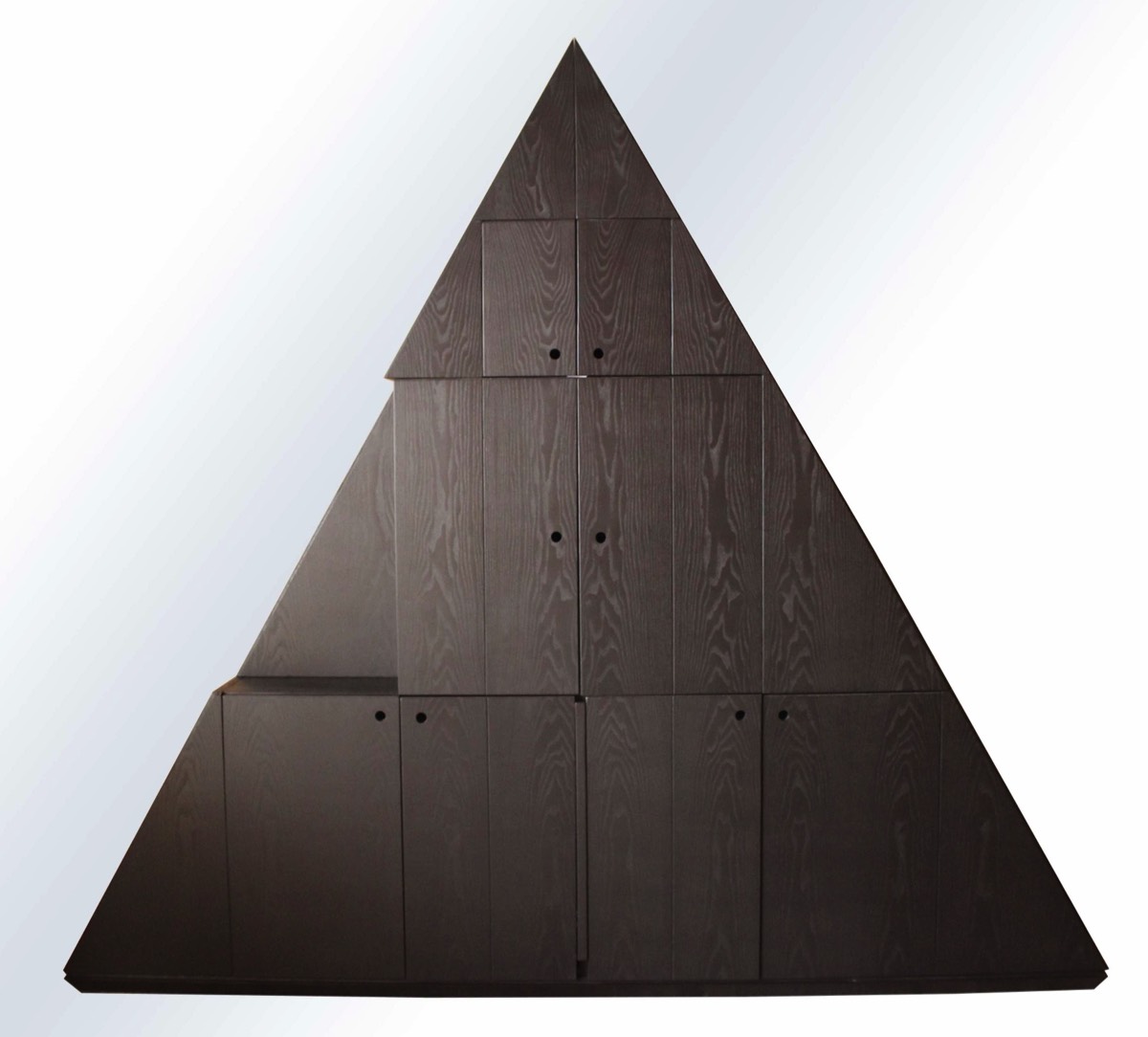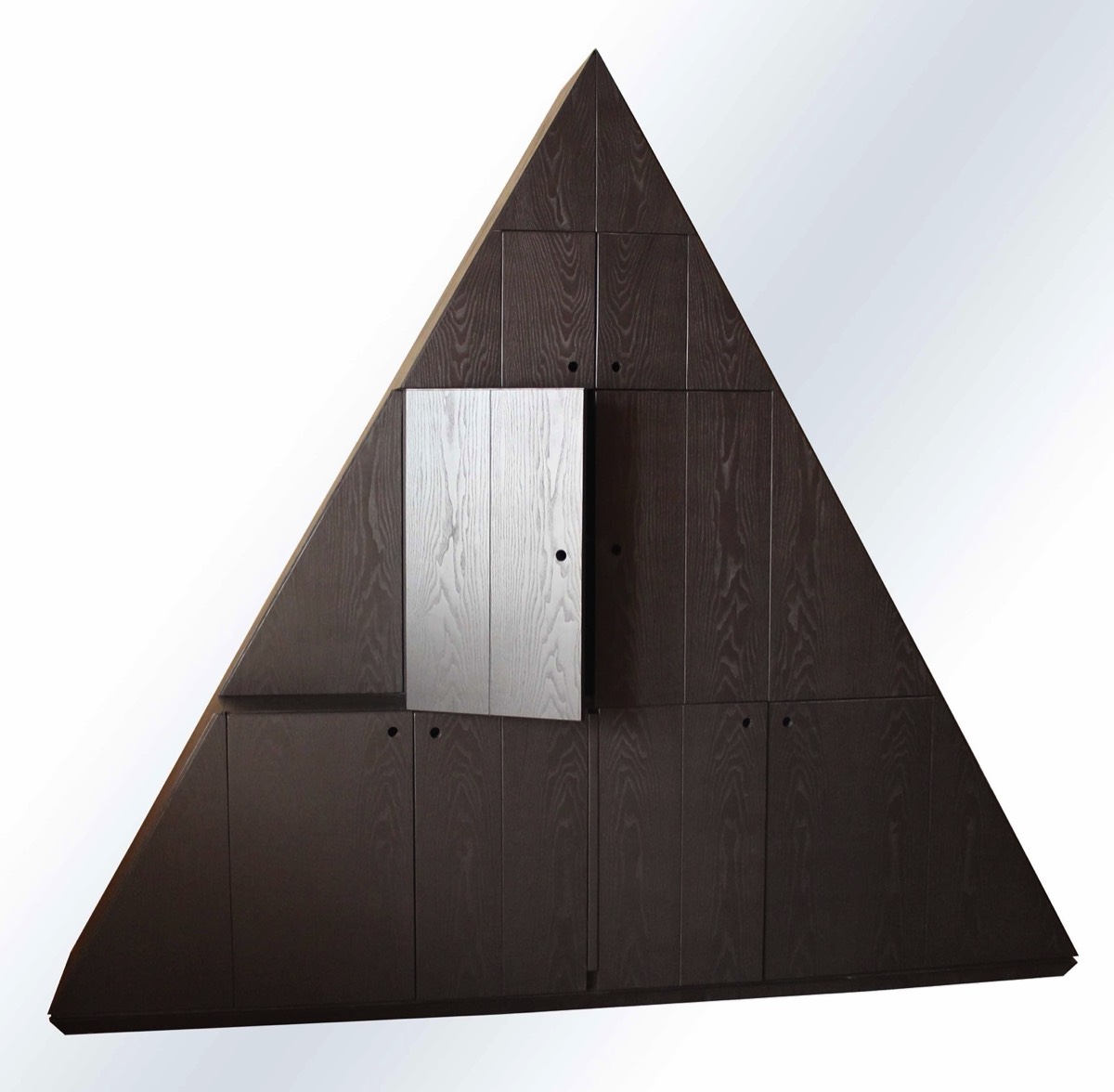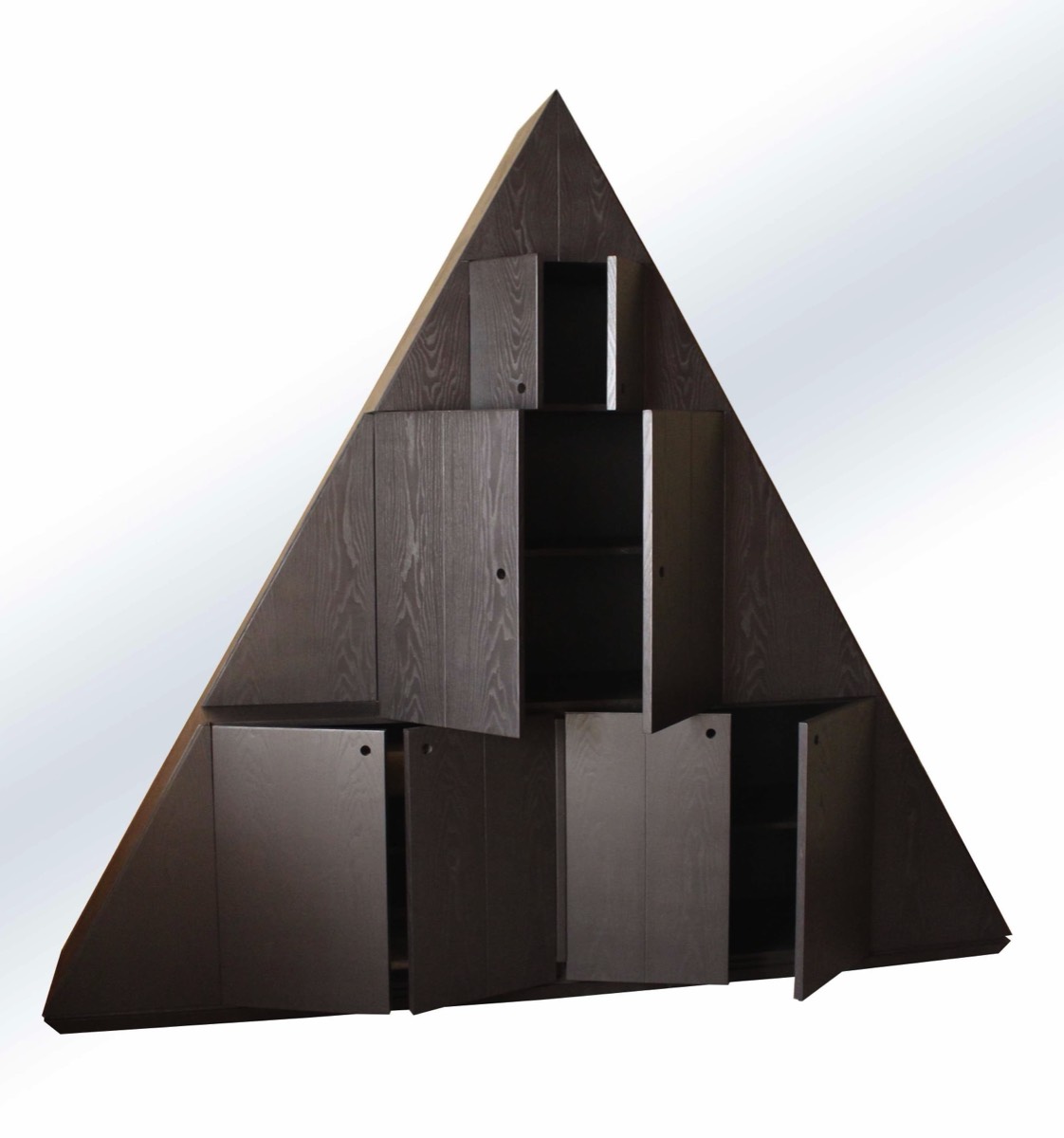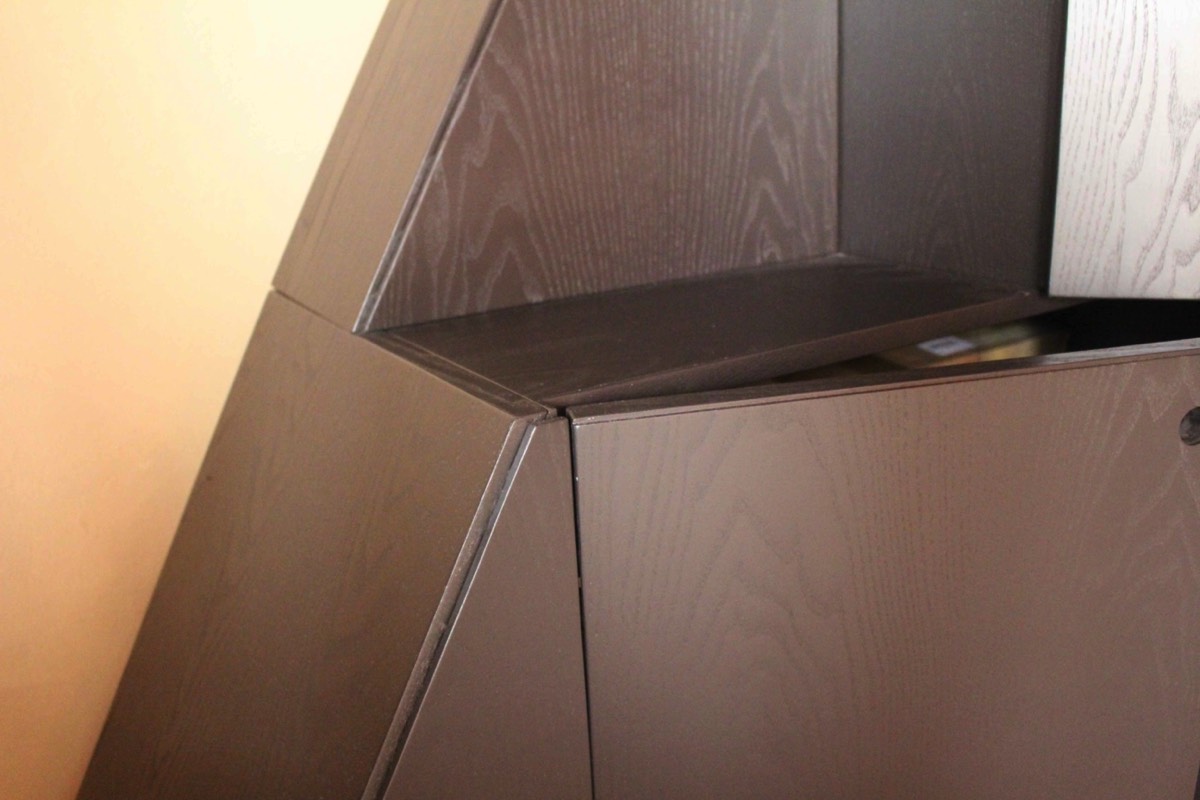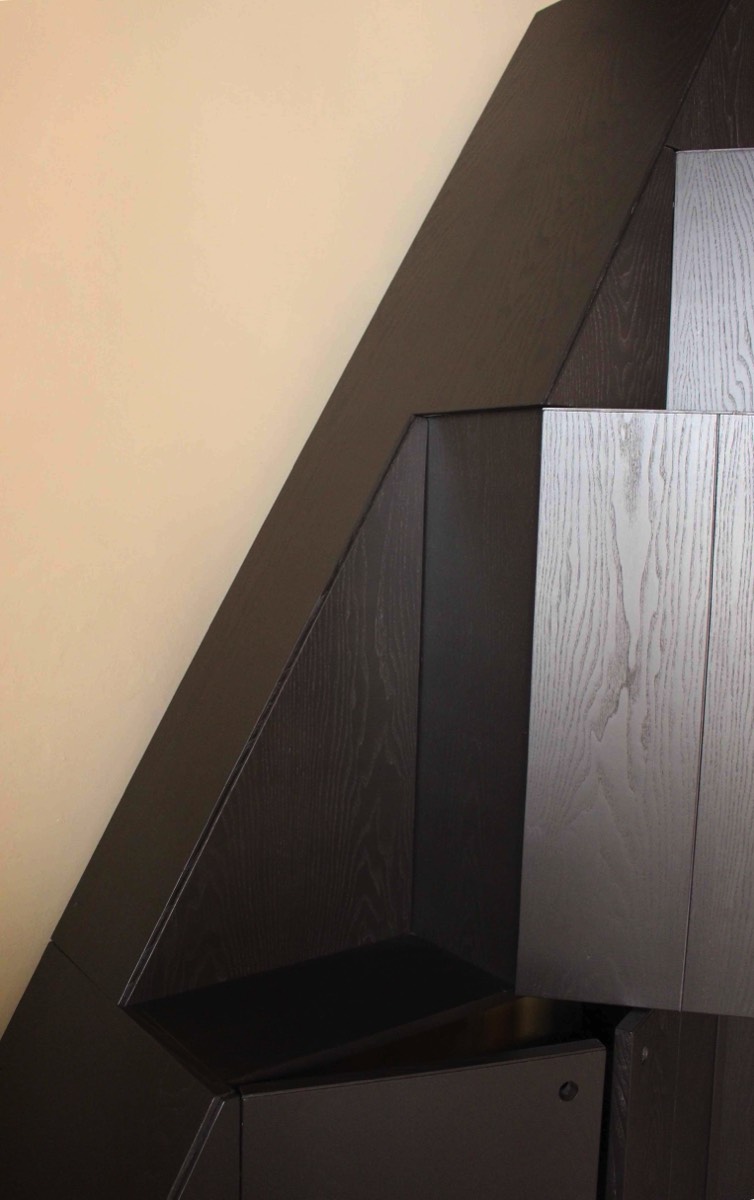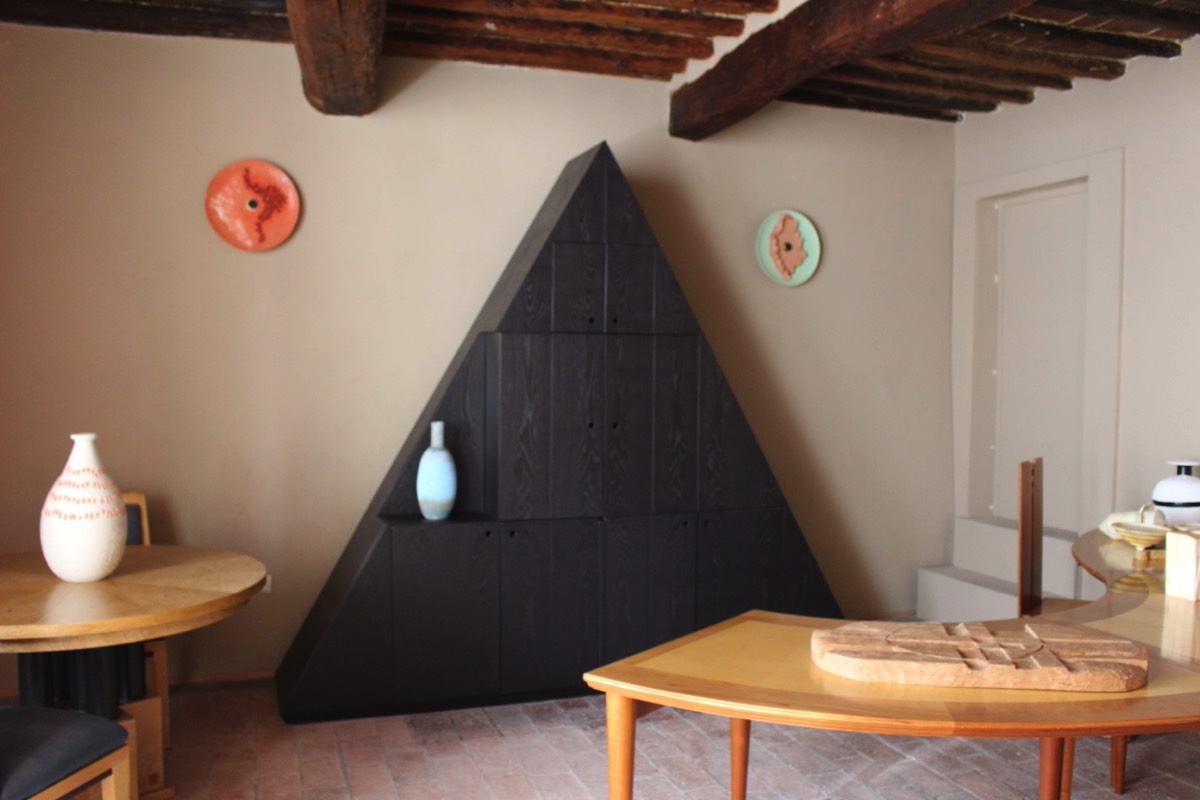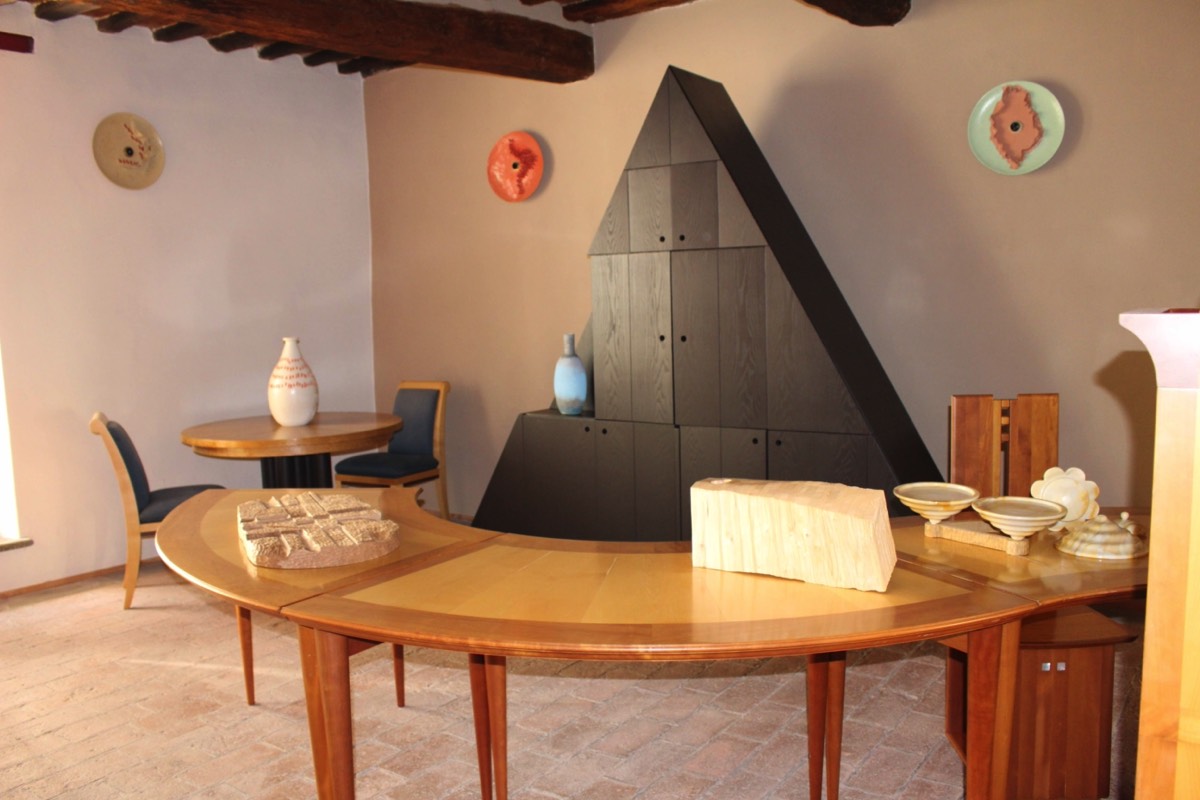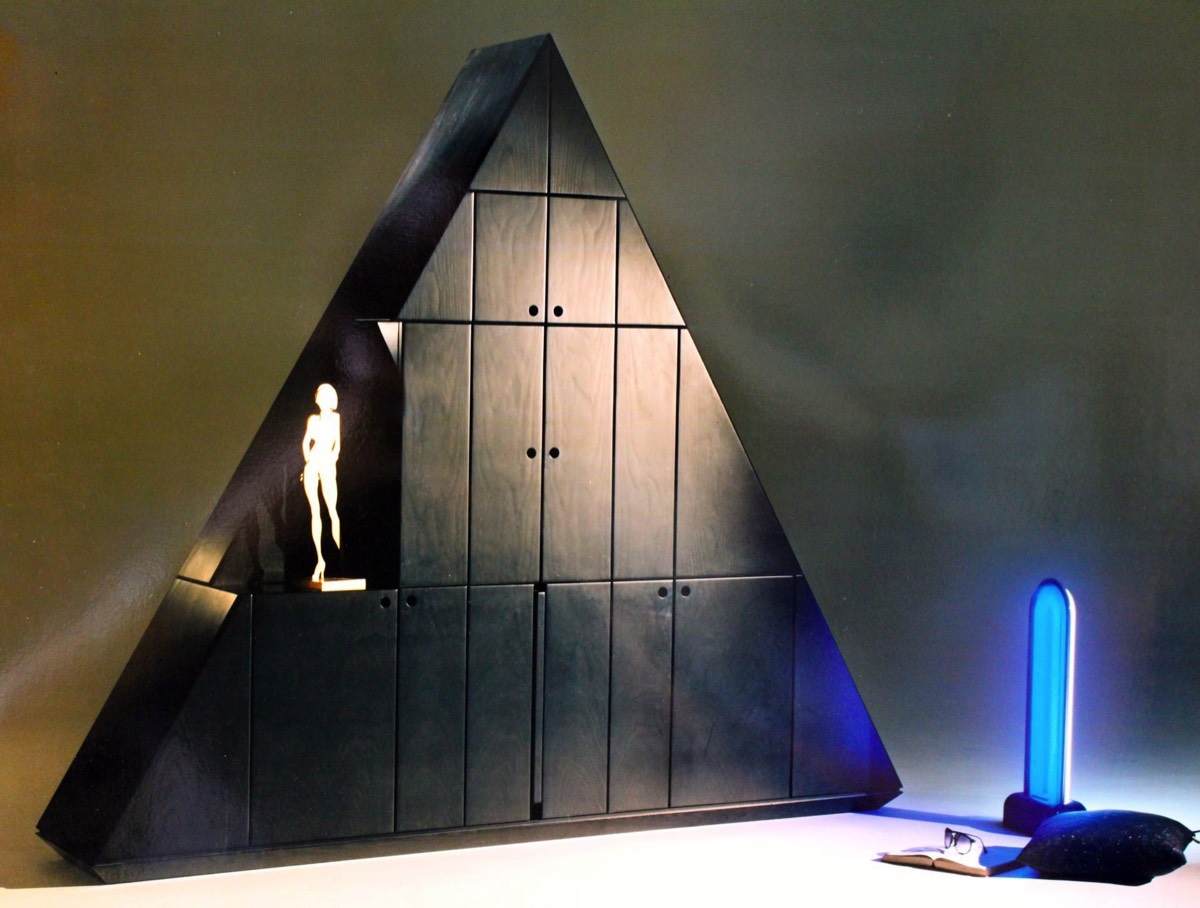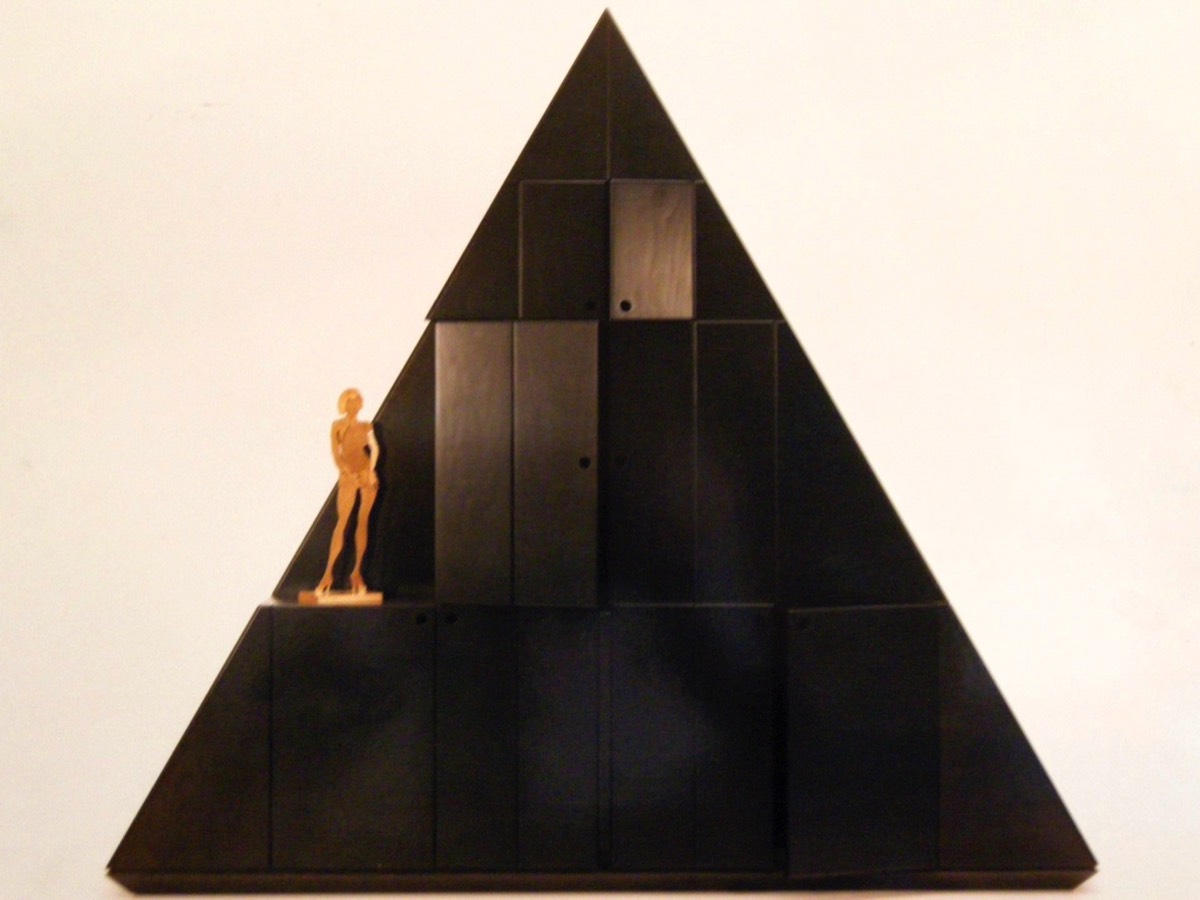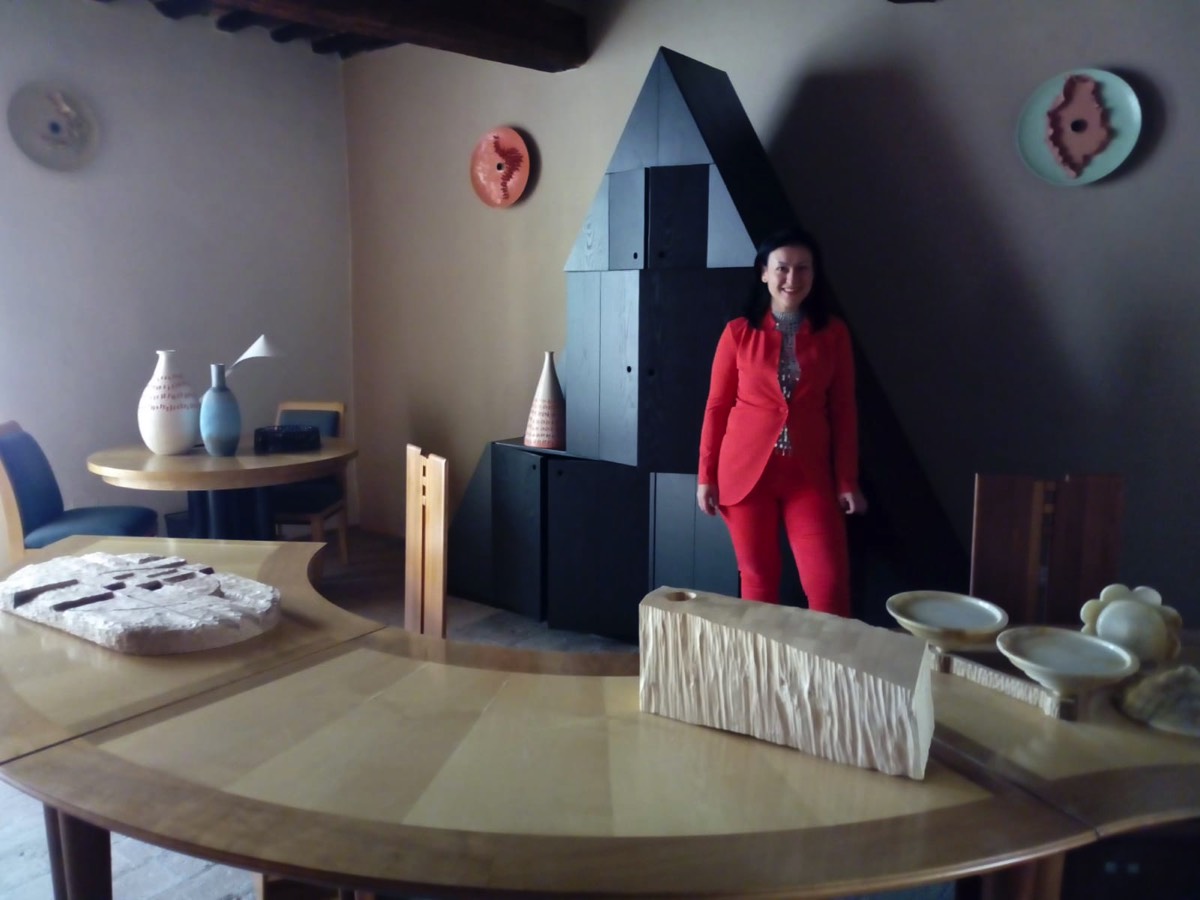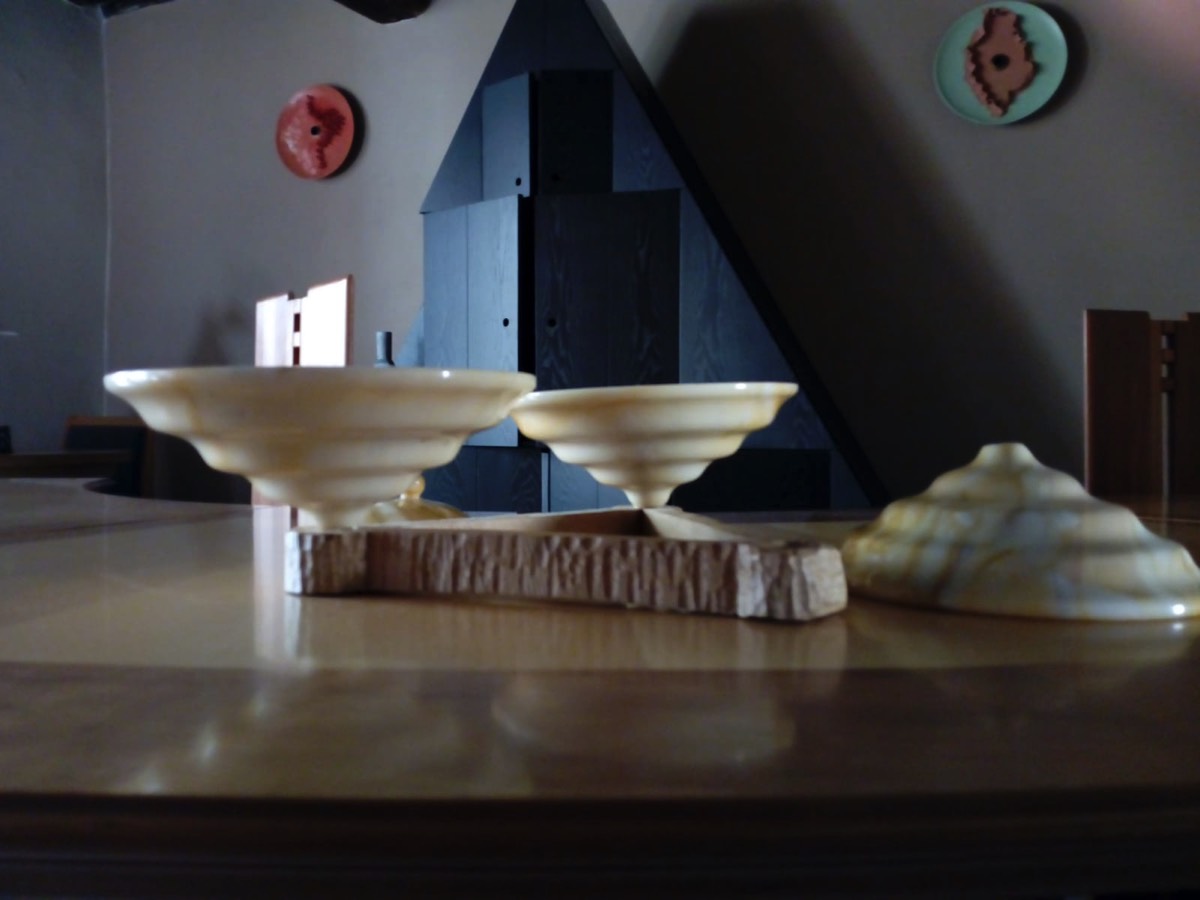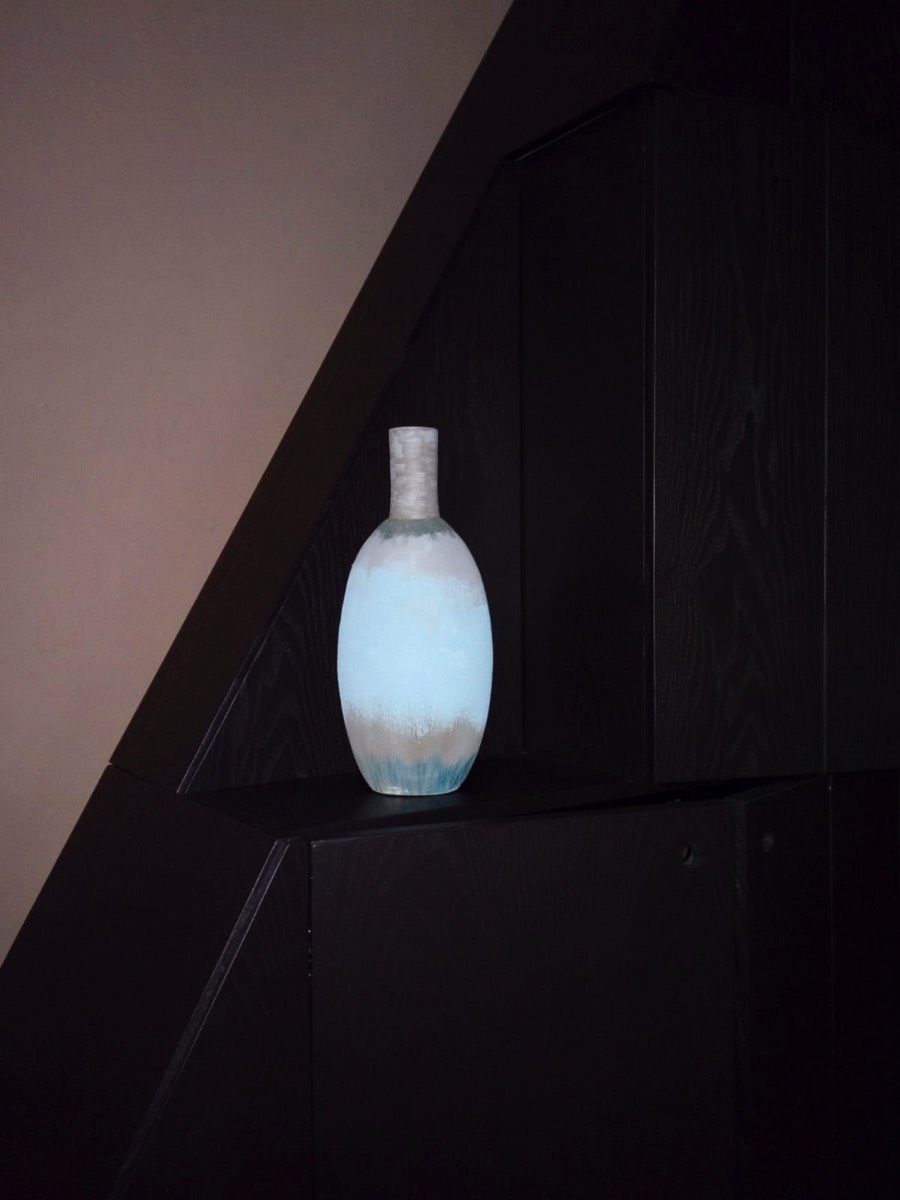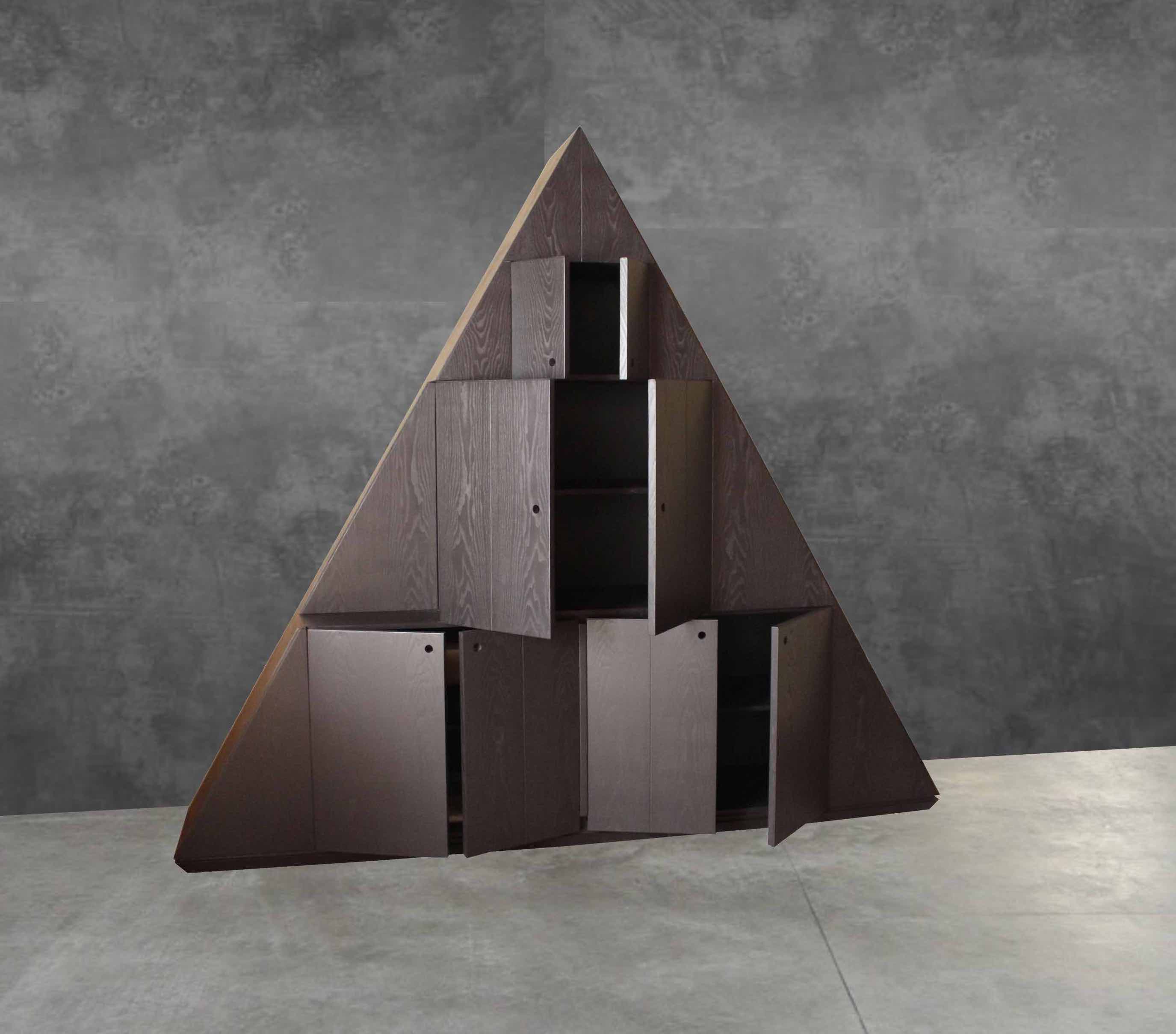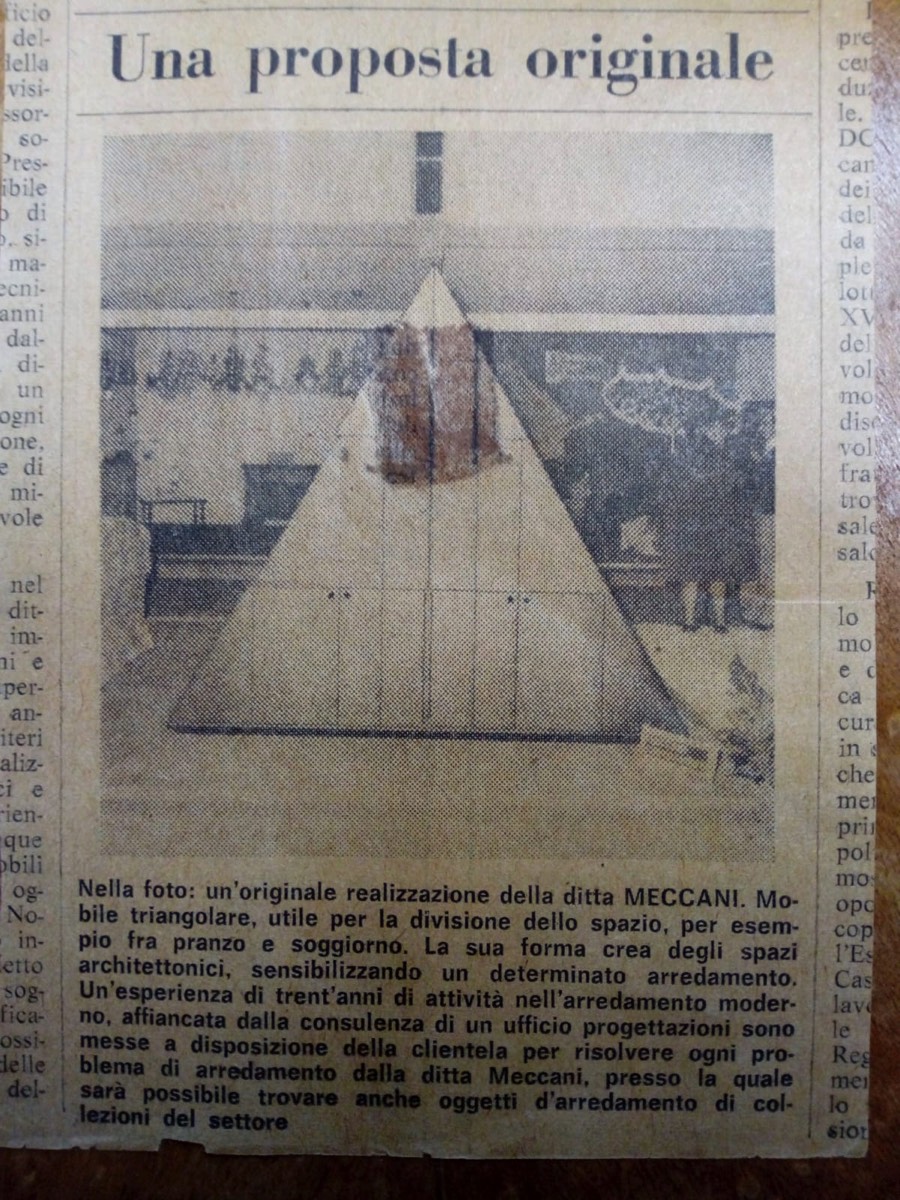 Archive document, publication of the 1970s newspaper
Triangular sideboard, an original work.

Presentation Georgica Marin Meccani
Designed and built in 1970 , the sideboard created great curiosity when it was presented for the first time at the inauguration of the Mostra Artigiani Riuniti in Cascina .

A black equilateral triangle . It was not a provocation but the search for new shapes and colors for the time .

A large sideboard with eight doors and internal shelves , function and beauty starting from a pure form where the inclined lines intersect with horizontal and vertical signs .

It is a youthful work by Ferdinando Meccani which also experimented with new techniques in that period .