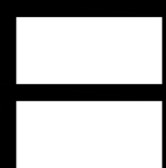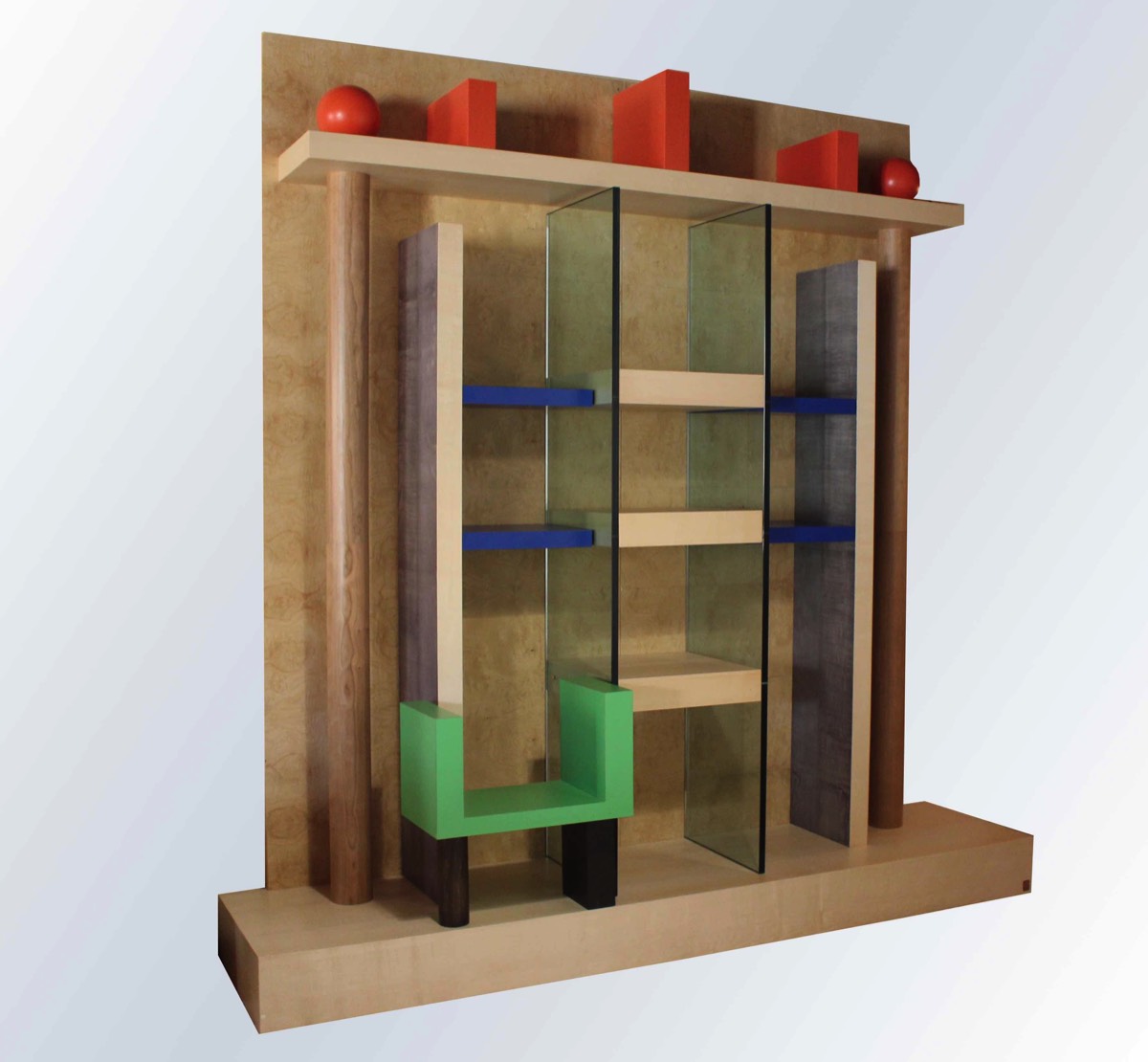 NAOMI
Bookcase by Ettore Sottsass, 1984/1992
For information request
DESCRIPTION, DETAILS & DIMENSIONS:
Lime, wengè, abet print, briar, lacquering, glass.
Dimensions ( cm ): W 216 x D 60 x H 225

CREATOR: Meccani Arredamenti

DATE OF MANUFACTURE: 1993

This Work of Design is out of production and not be reproduced in the future

PLACE OF ORIGIN: Handmade in Italy


The bookcase is cataloged and authenticated by the Meccani Archive .

A collection of works , projects , documents from the 50s in Cascina ( Pisa ) .
BIBLIOGRAPHY, PUBLICATIONS, EXHIBITIONS:

-Pencil Drawing by Ettore Sottsass, 19.3.1984
-Executive Project, 1992
-Exhibitions " La Darrera Oportunita D'Esser Avantguarda ", Centre d'Art Santa Monica, Barcelona, 29/3-4/5 1993
-Original Catalog Meccani Arredamenti
-Letter from the Original catalog Meccani Arredamenti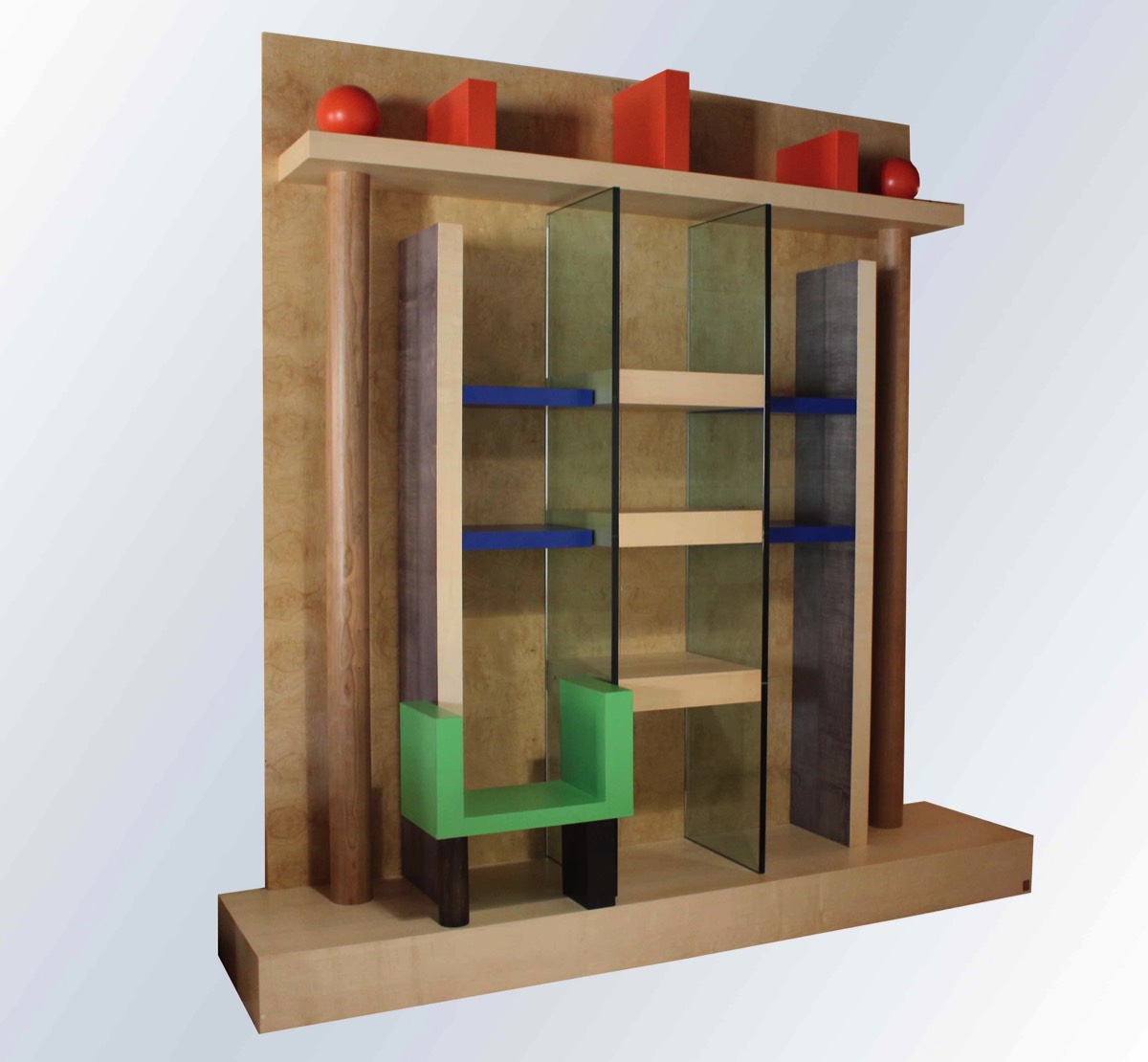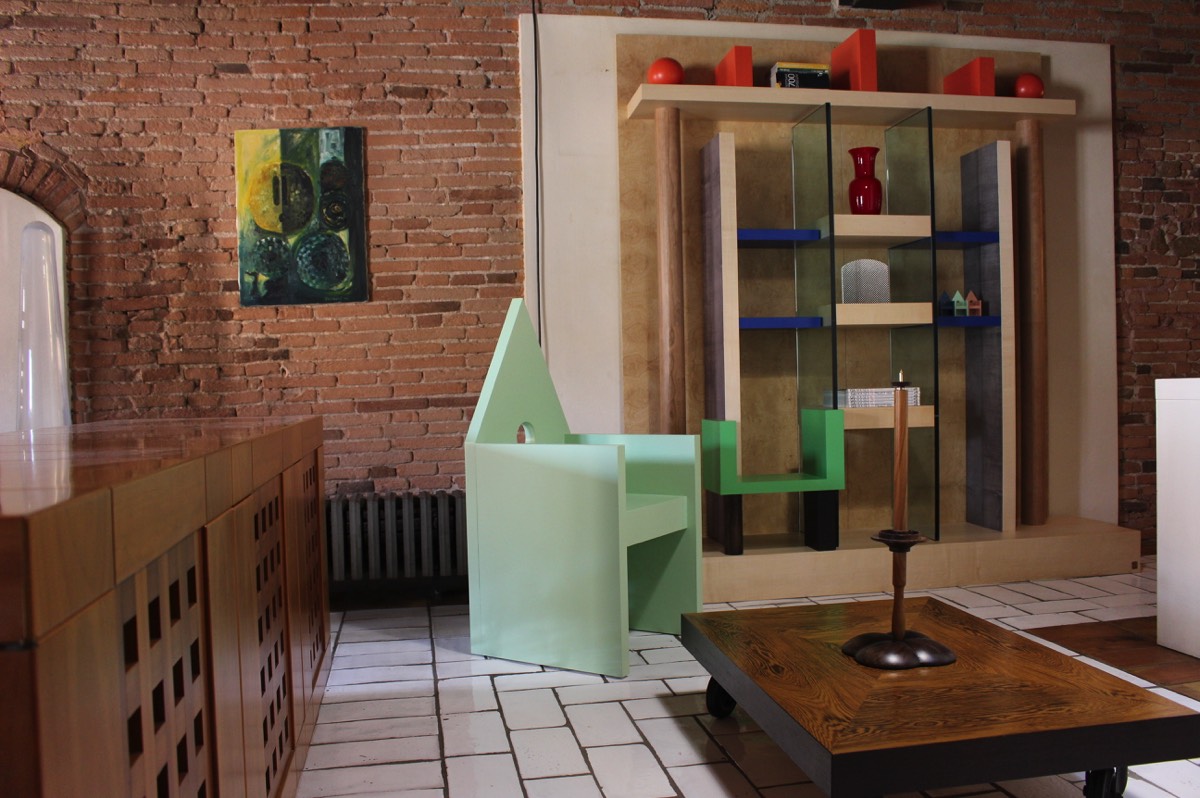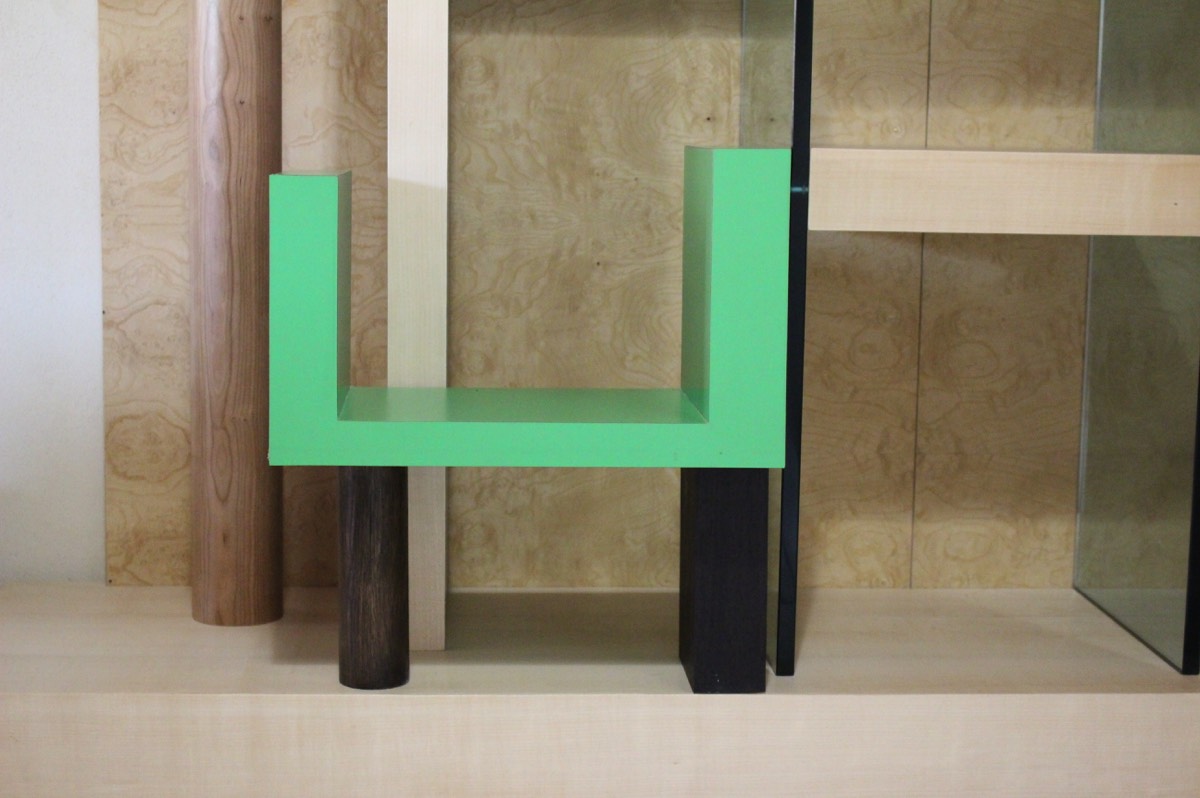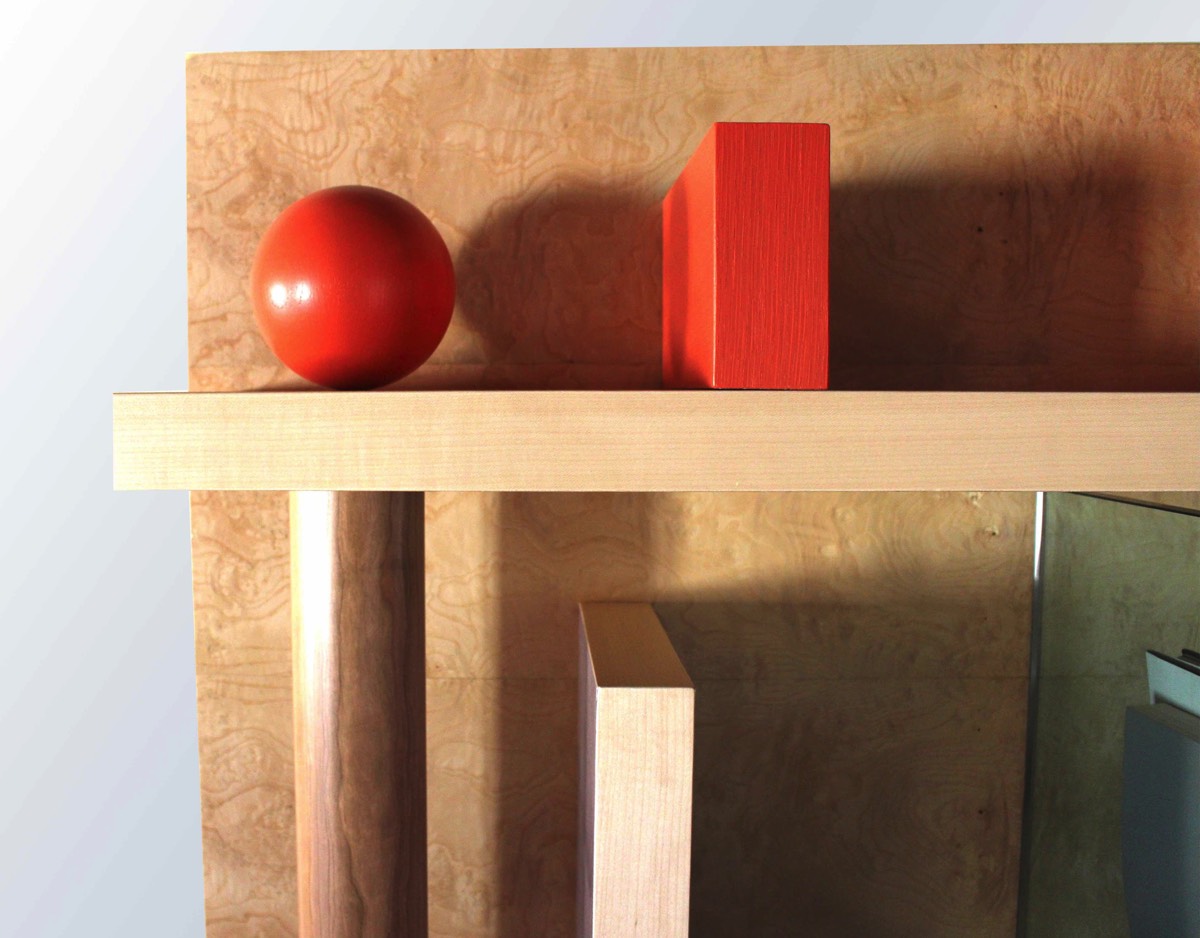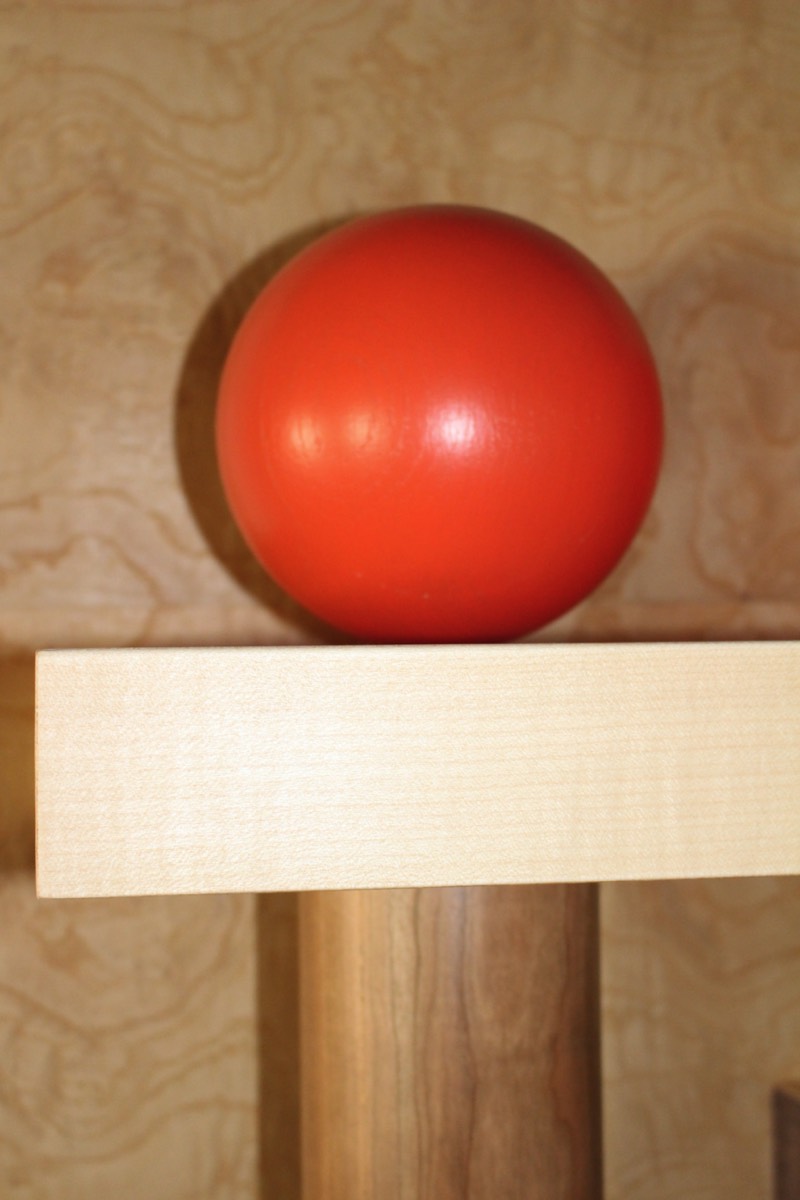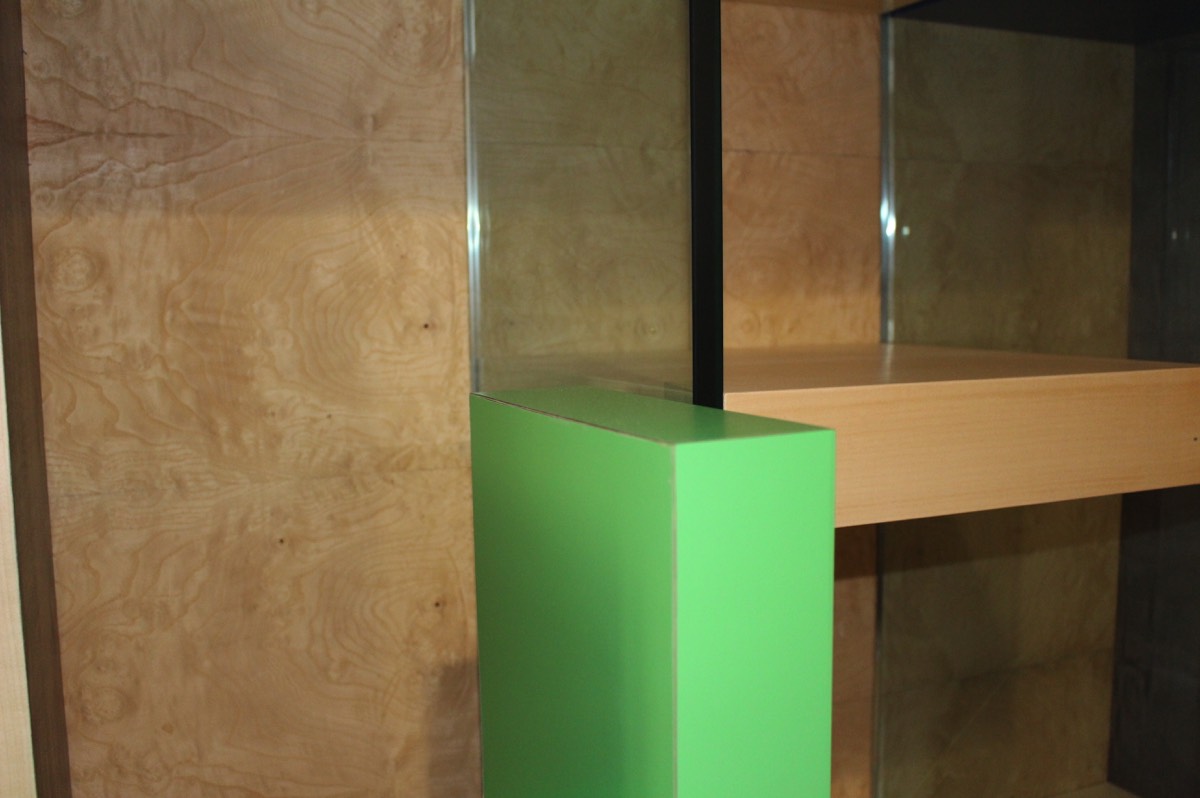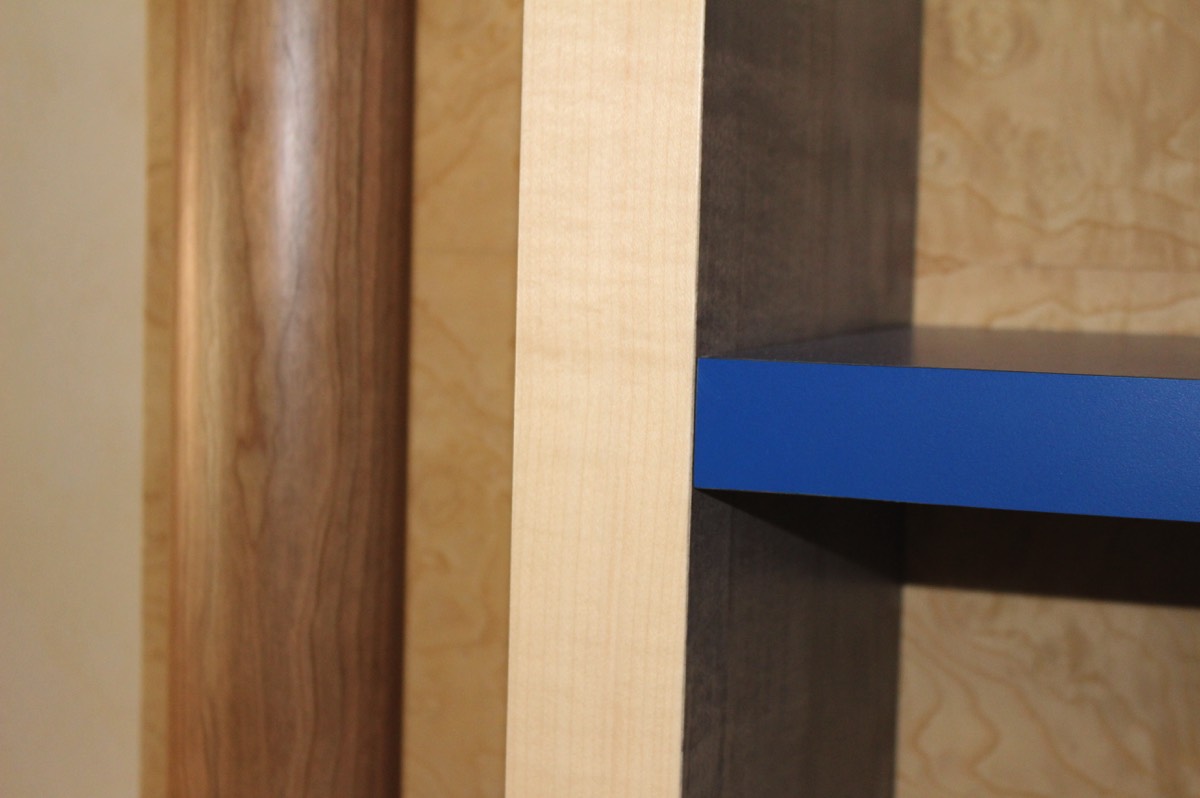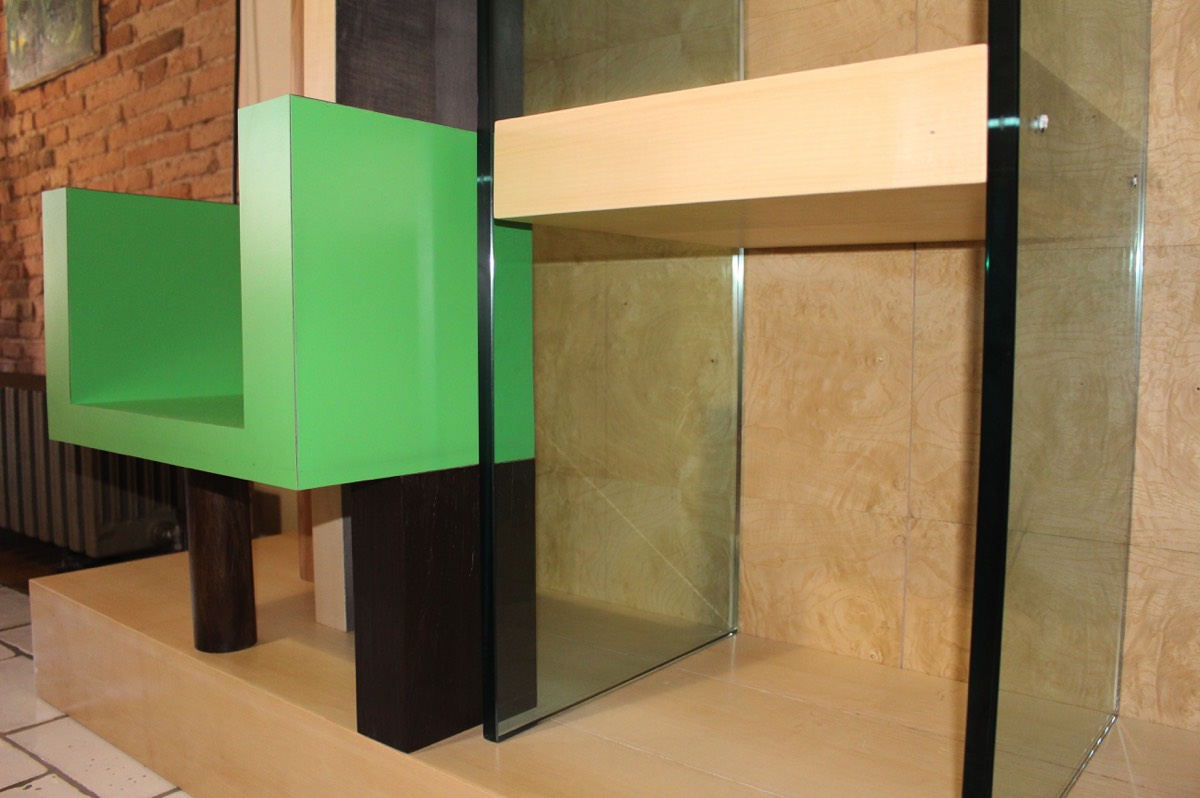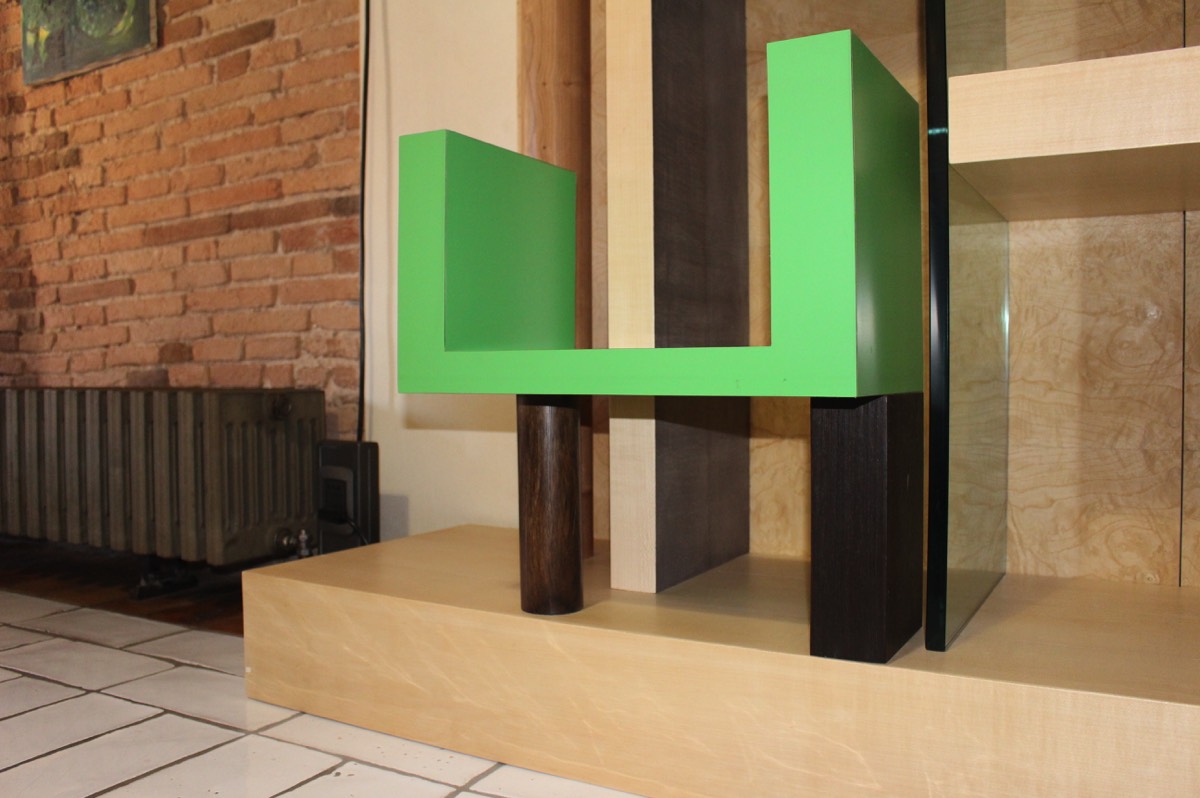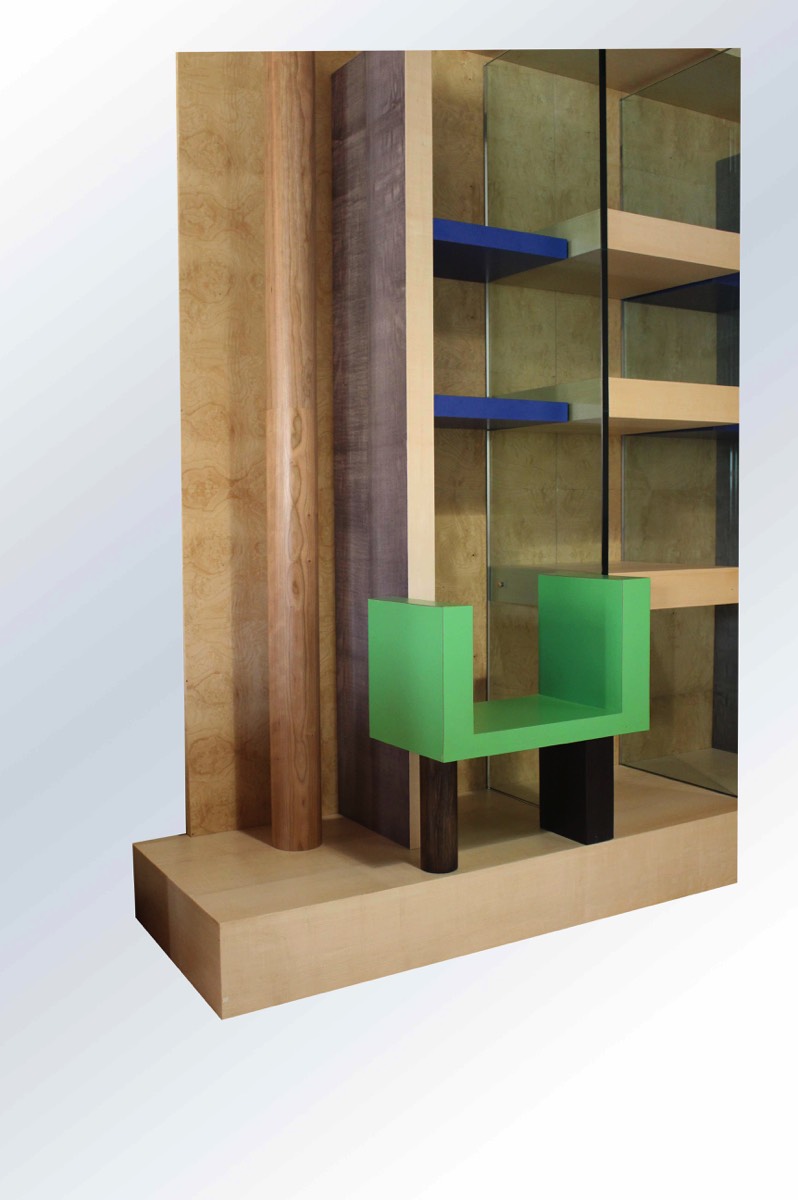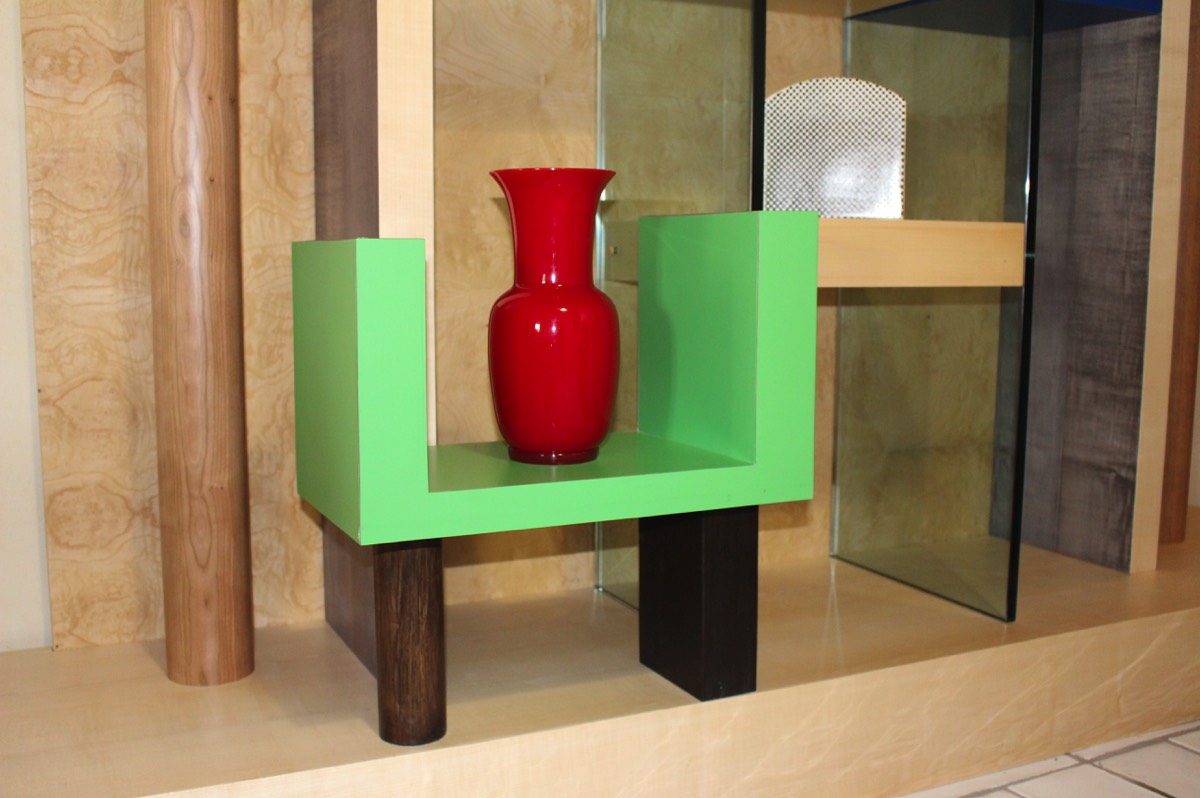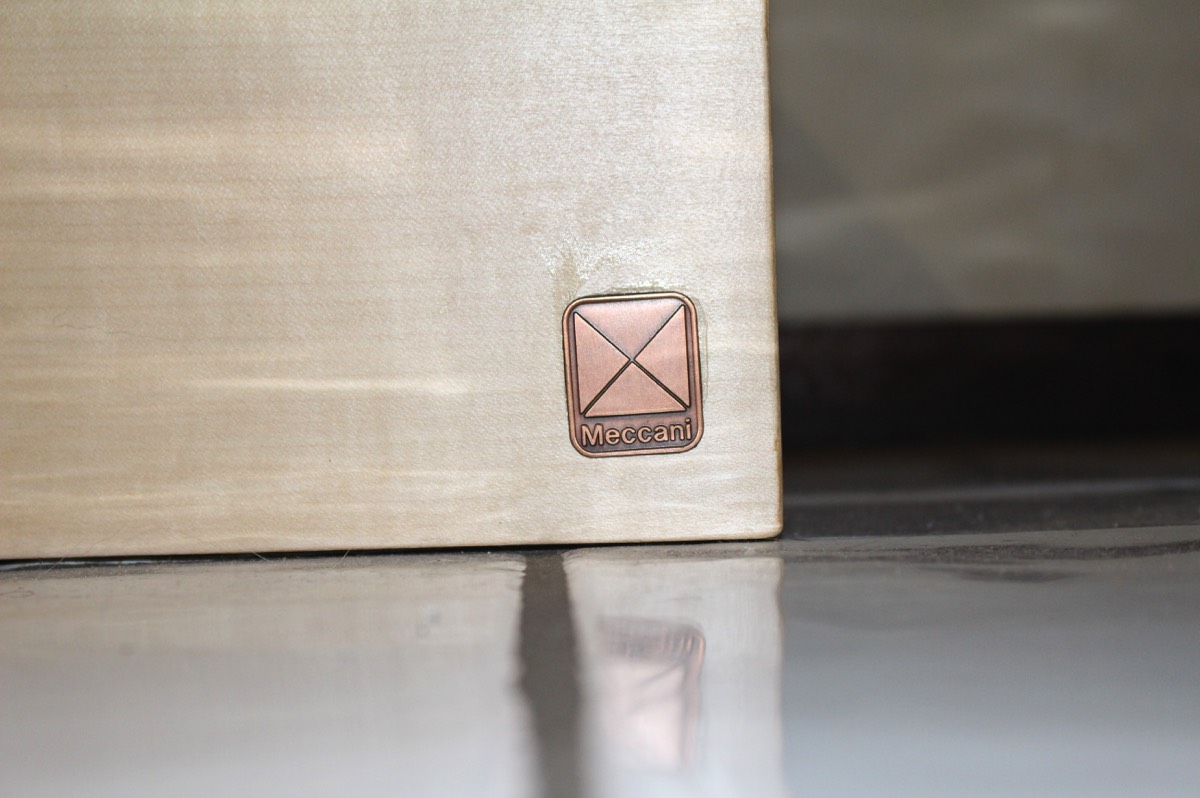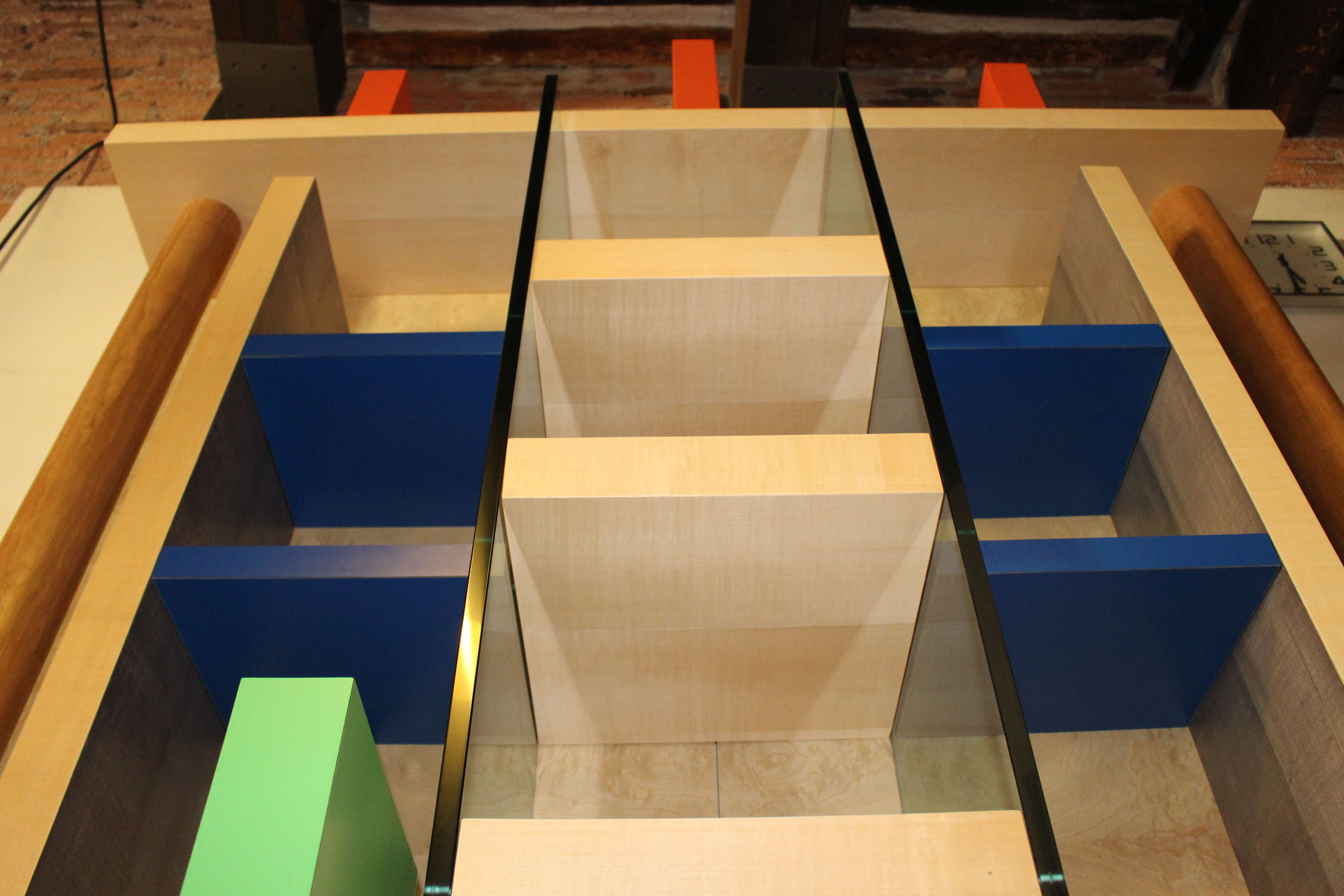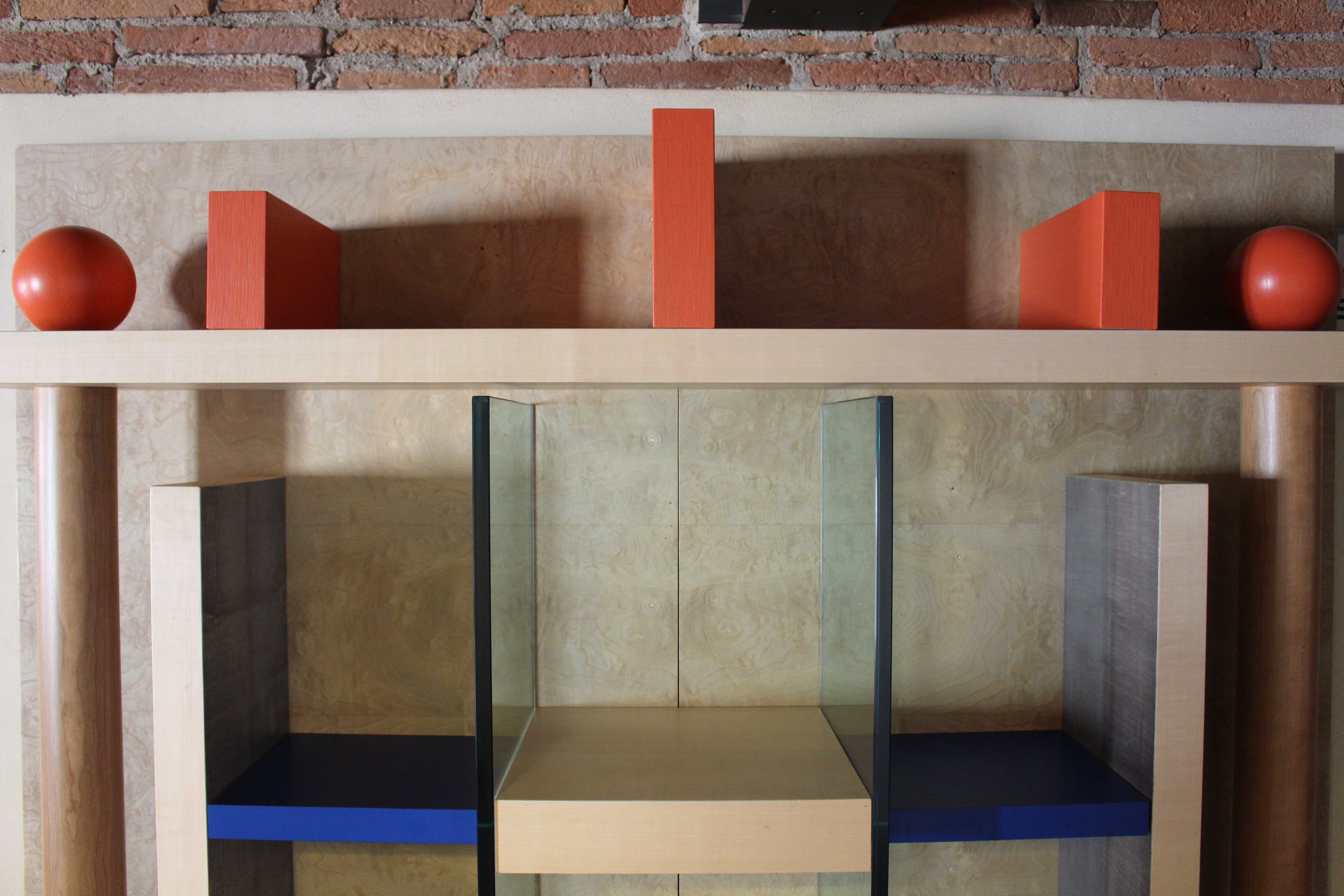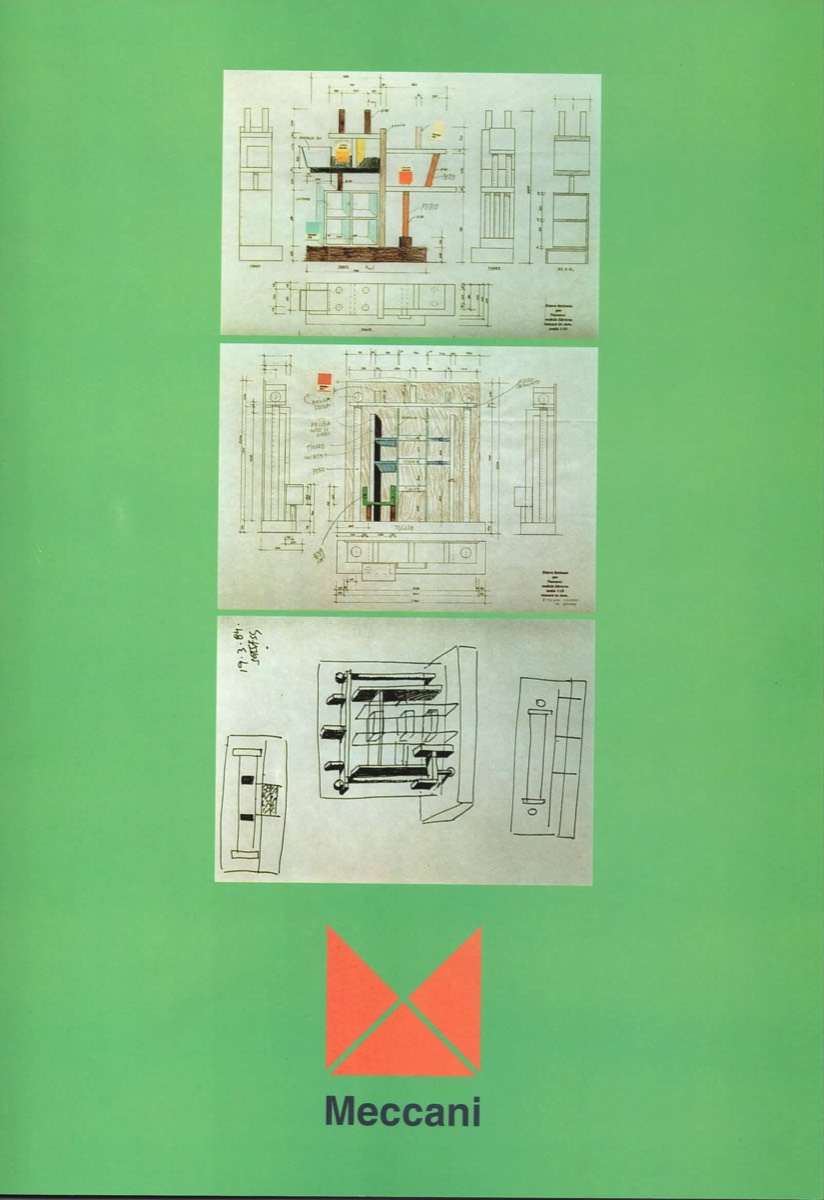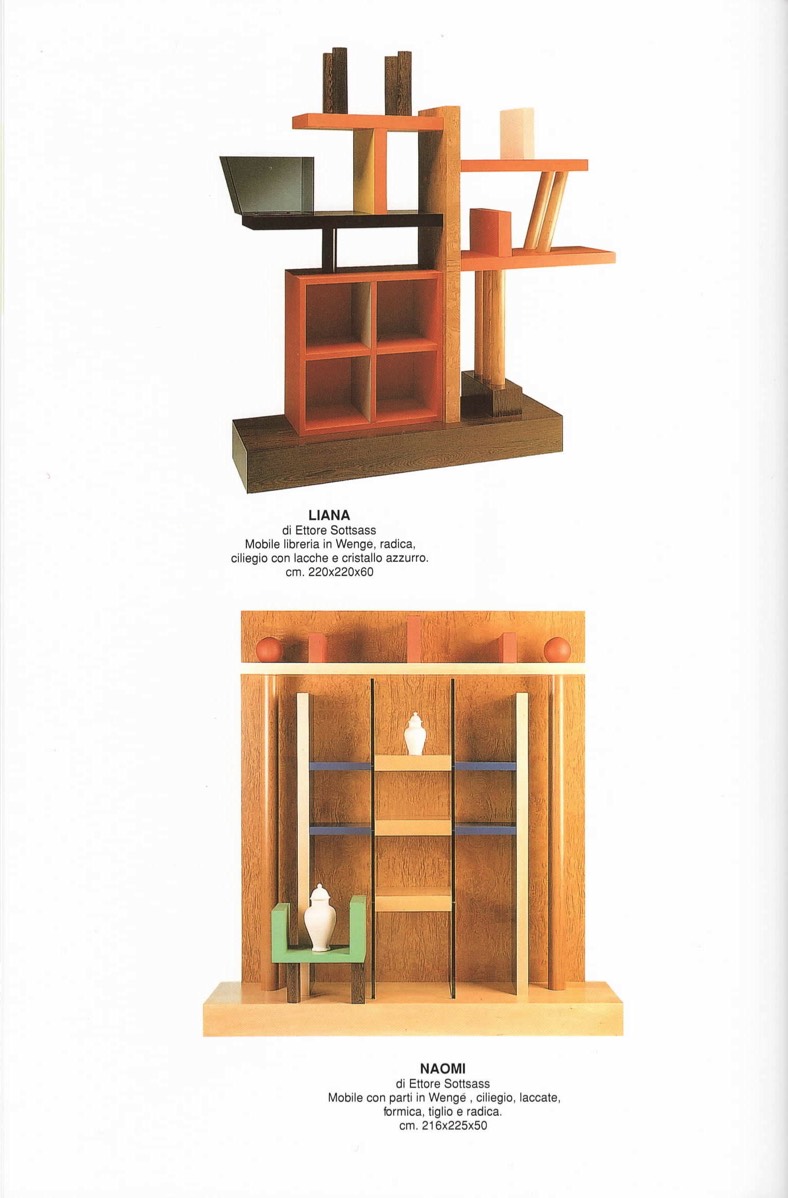 Original Meccani Arredamenti Catalog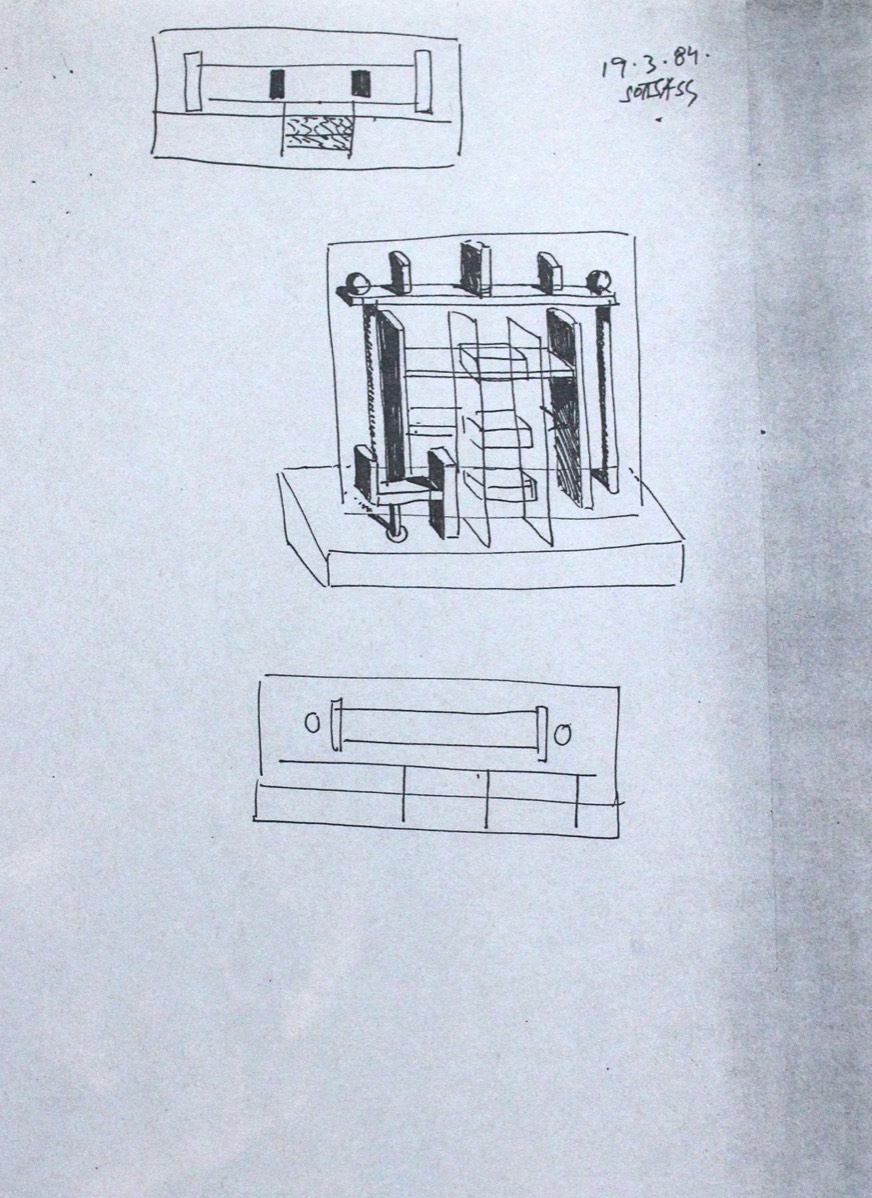 Pencil Drawing by Ettore Sottsass, 1984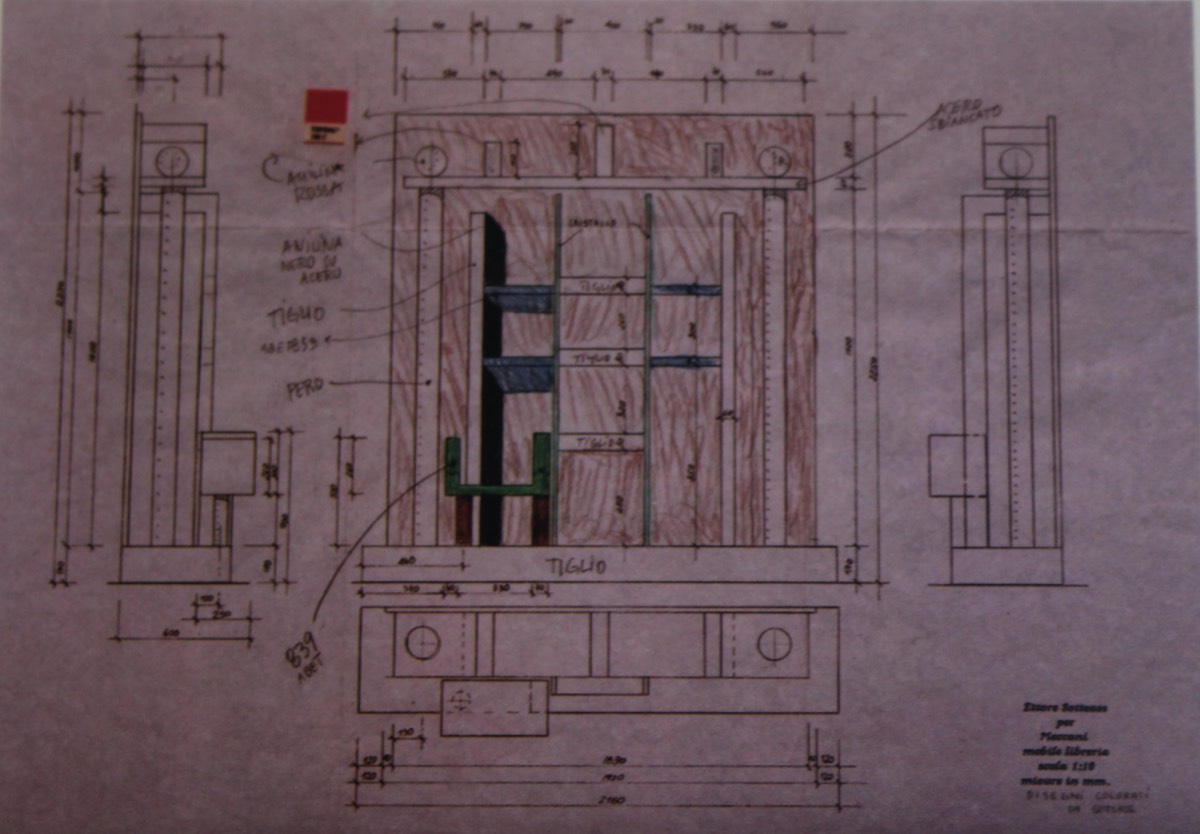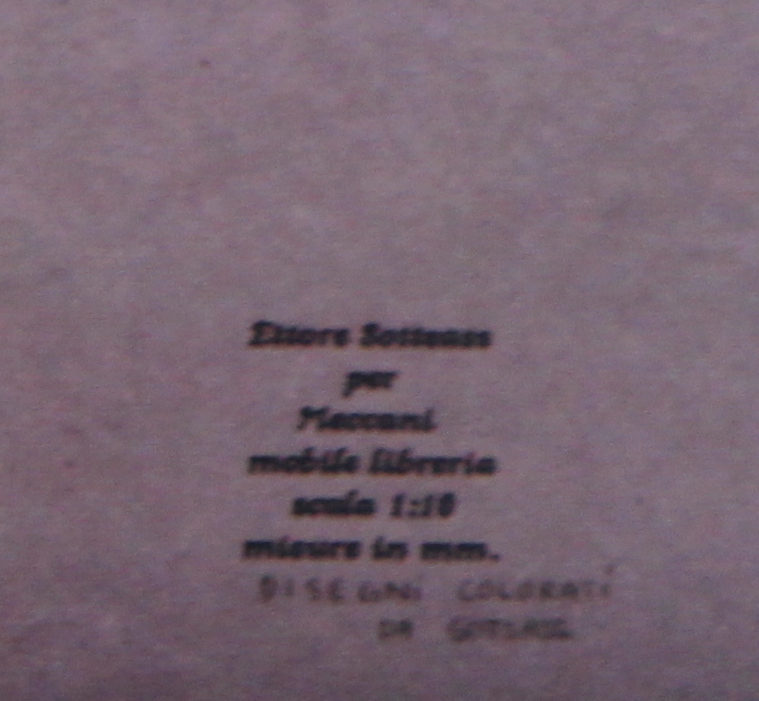 Executive project 1992 by Ettore Sottsass for Meccani Arredamenti " Mobile Libreria"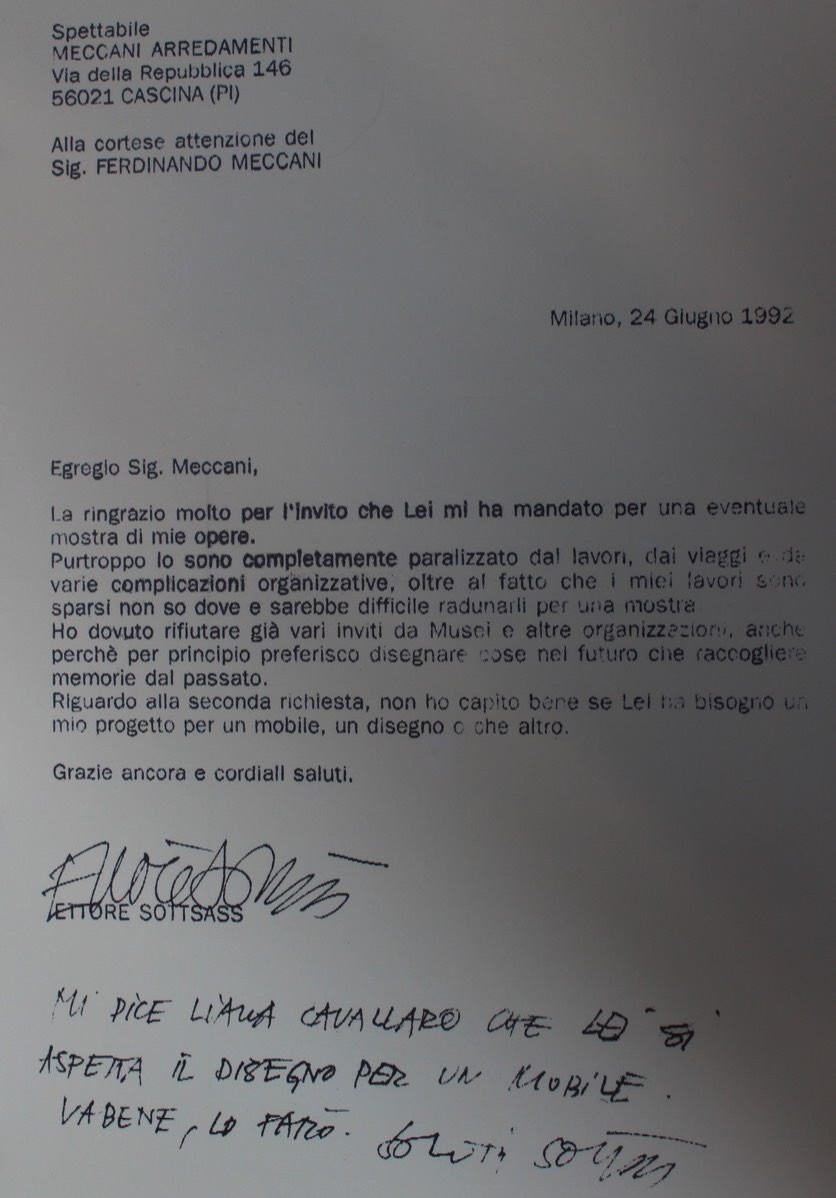 Letter from the original catalog Meccani Arredamenti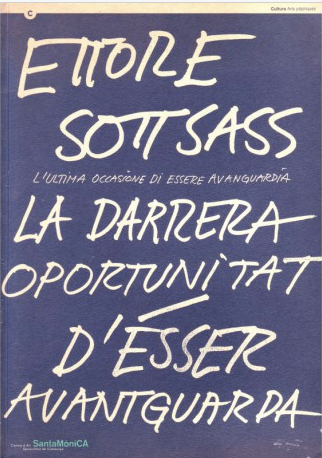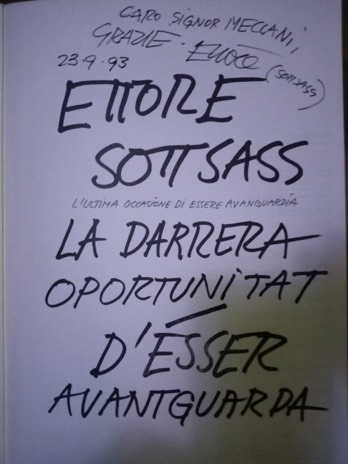 The Naomi bookcase was presented to the public for the first time at the Exhibition: La Darrera Oportunitat d'Esser Avantguarda, Centre d'Art Santa Monica 1993 Barcelona