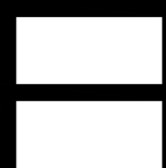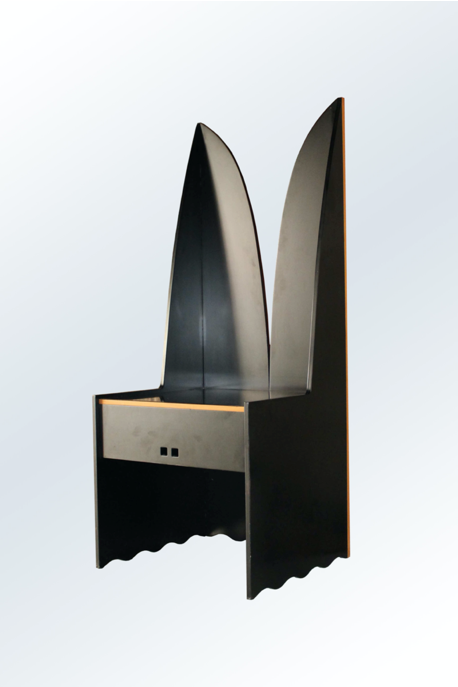 CASTELVECCHIO
Armchair
by Ferdinando Meccani , 1987
For information request
DESCRIPTION, DETAILS & DIMENSIONS:
In black matt lacquer with maple inlays
Dimensions (cm): W 49,5 x D 45 x H 122
Design of 1987

CREATOR: Meccani Arredamenti

DATE OF MANUFACTURE: 1987


Limited edition of n.20 pieces all numbered by Meccani Design, 2021
N. 9 Armchairs lacquered : Avorio, Azzurra, Beige, Grigio Perla, Marrone, Rosa, Rossa, Salmone, Verde.
N. 20 pieces for each color. Hand decorated with non-toxic water-based paint
PLACE OF ORIGIN: Handmade in Italy


The Castelvecchio armchair is cataloged and authenticated in the Meccani Archive which contains the works of the company , the projects and documents starting from the 50s .

The armchair was designed by Ferdinando Meccani on a visit to the Museum of Castelvecchio by Carlo Scarpa in Verona .

It was produced by Meccani company in 20 numbered and signed pieces in 1987 .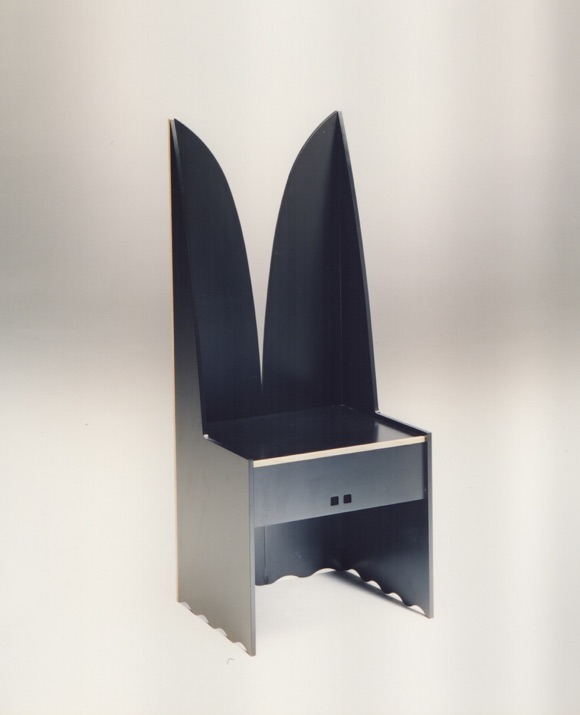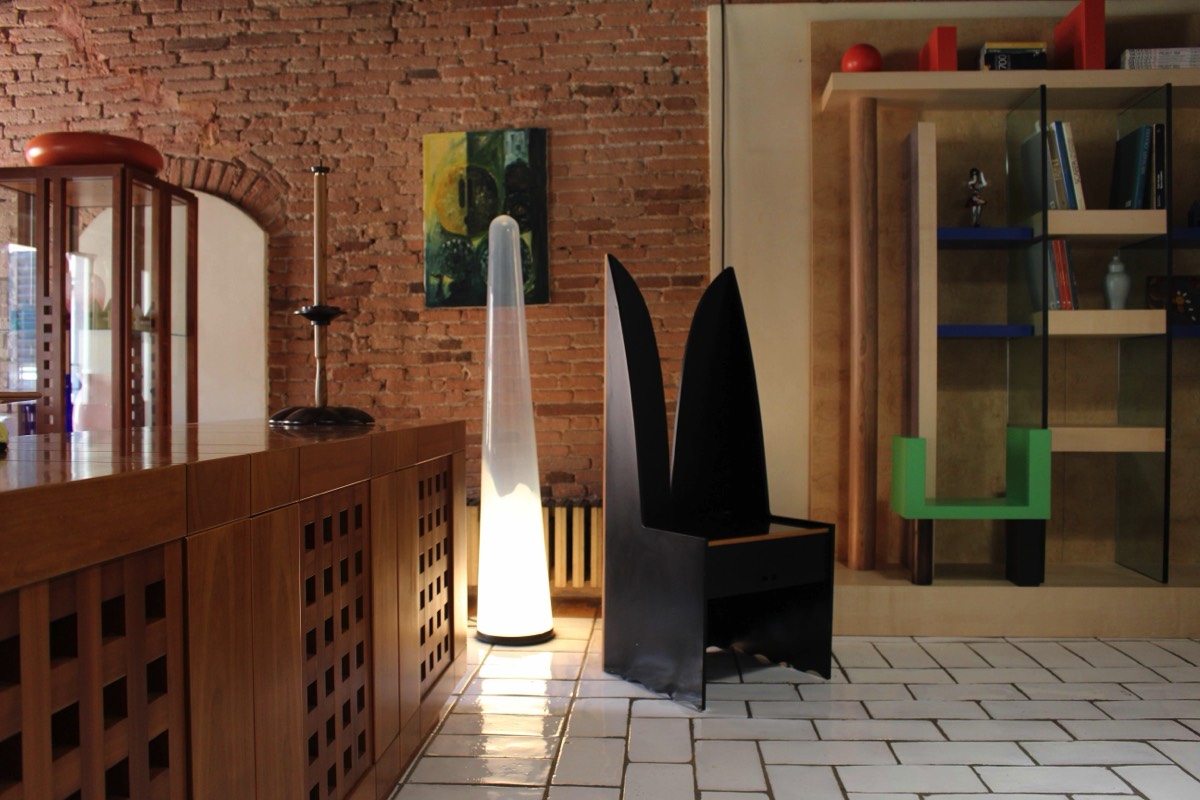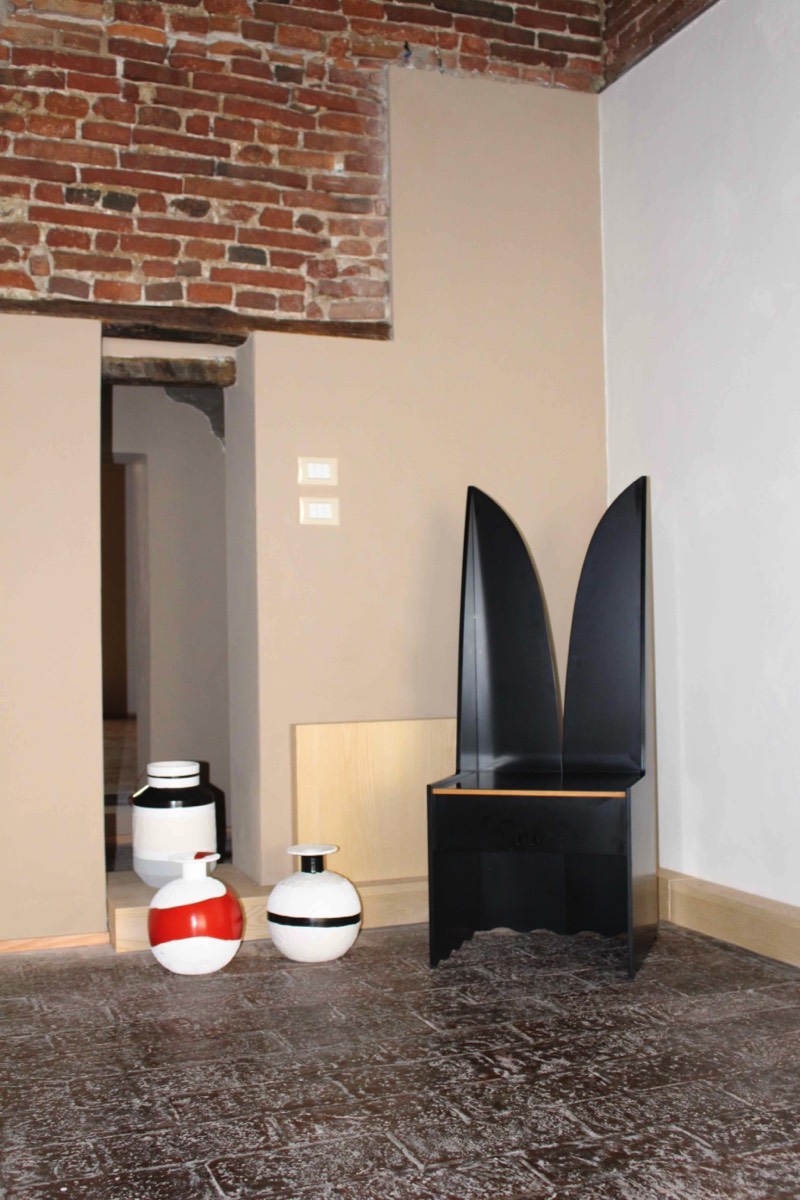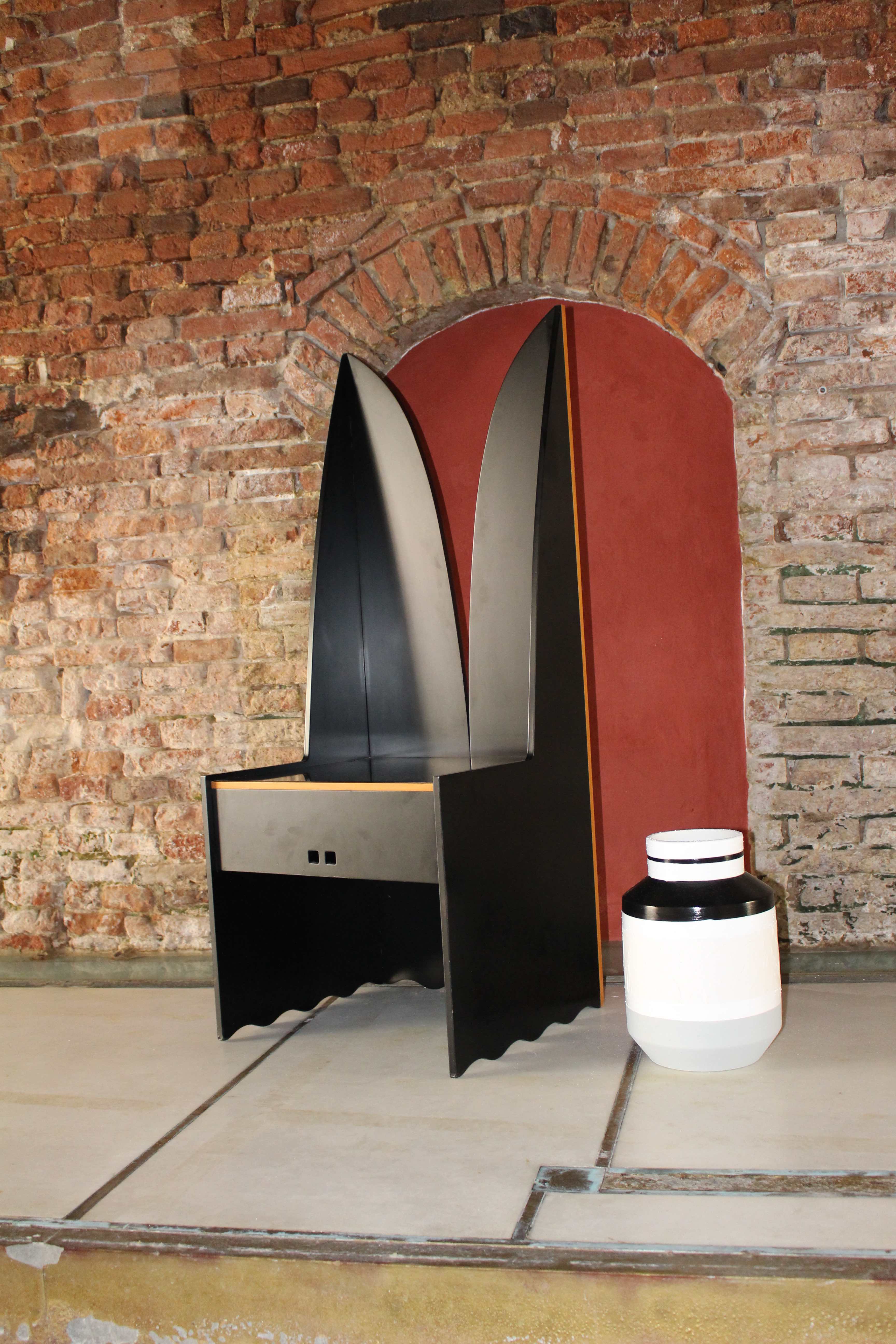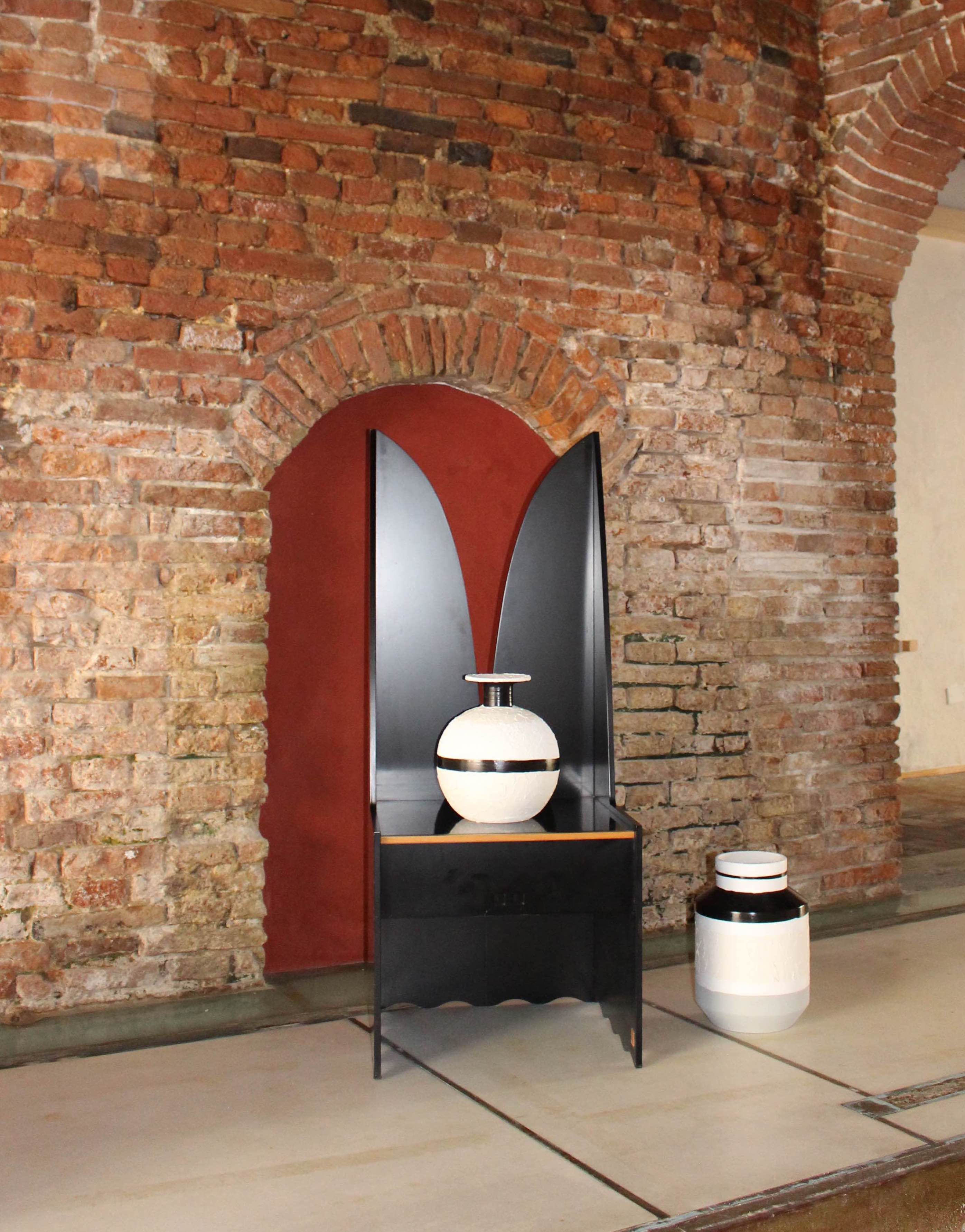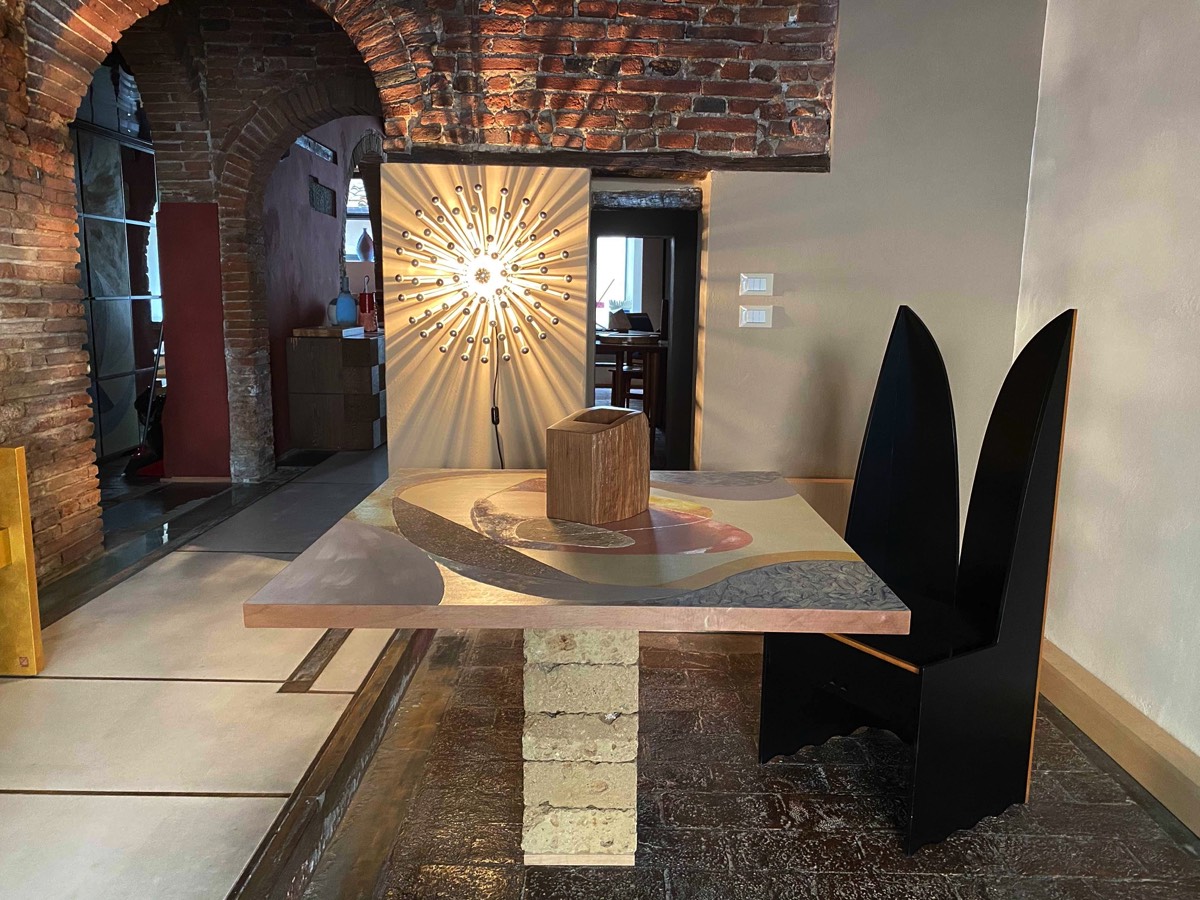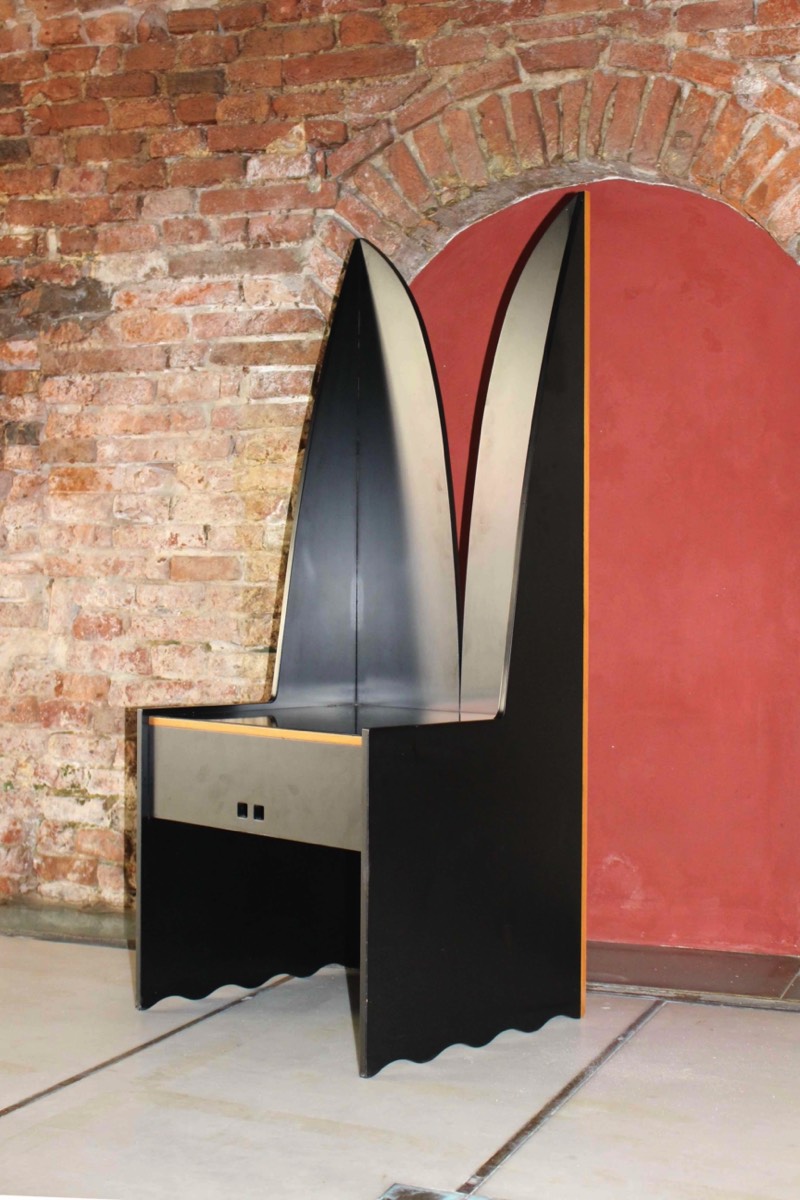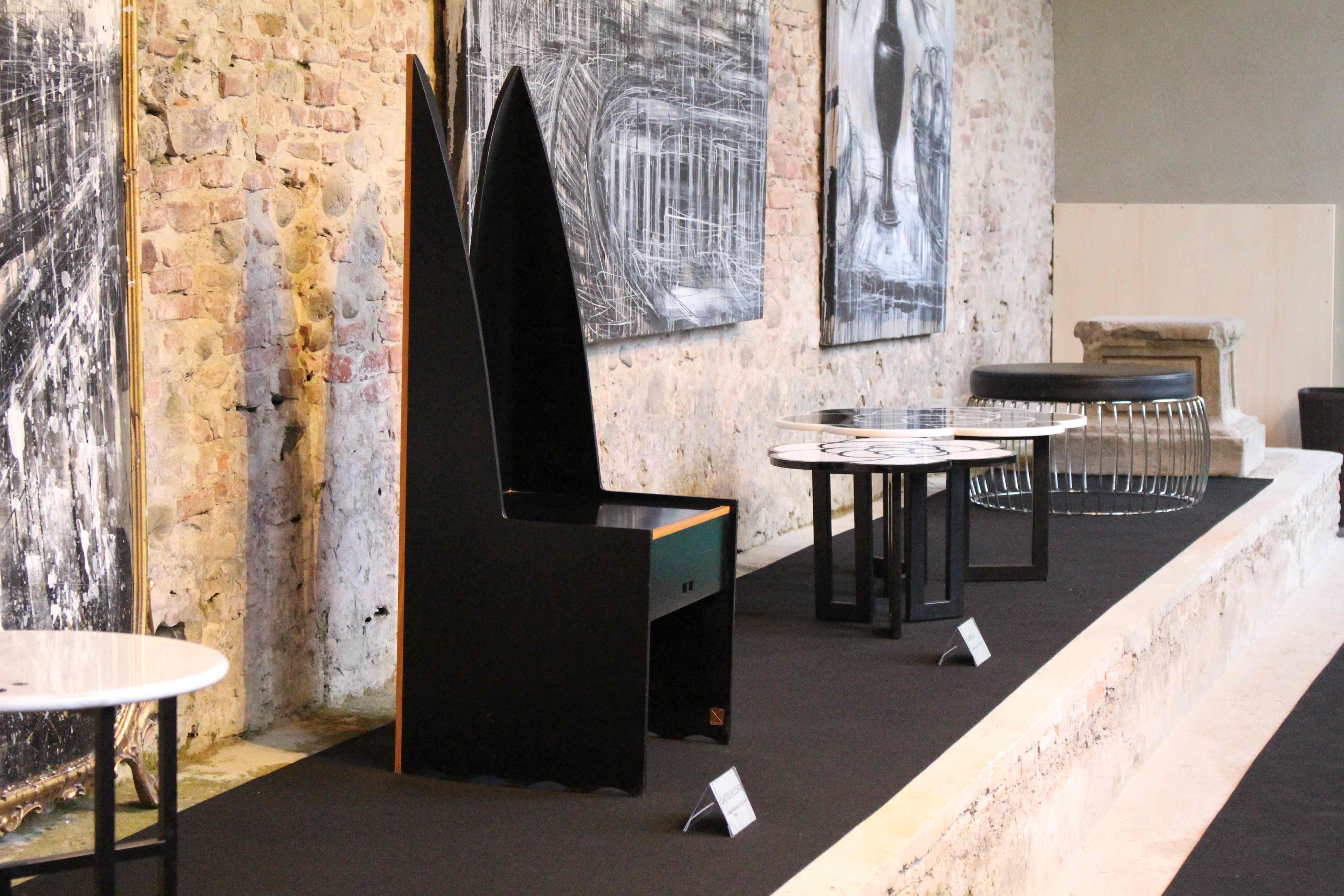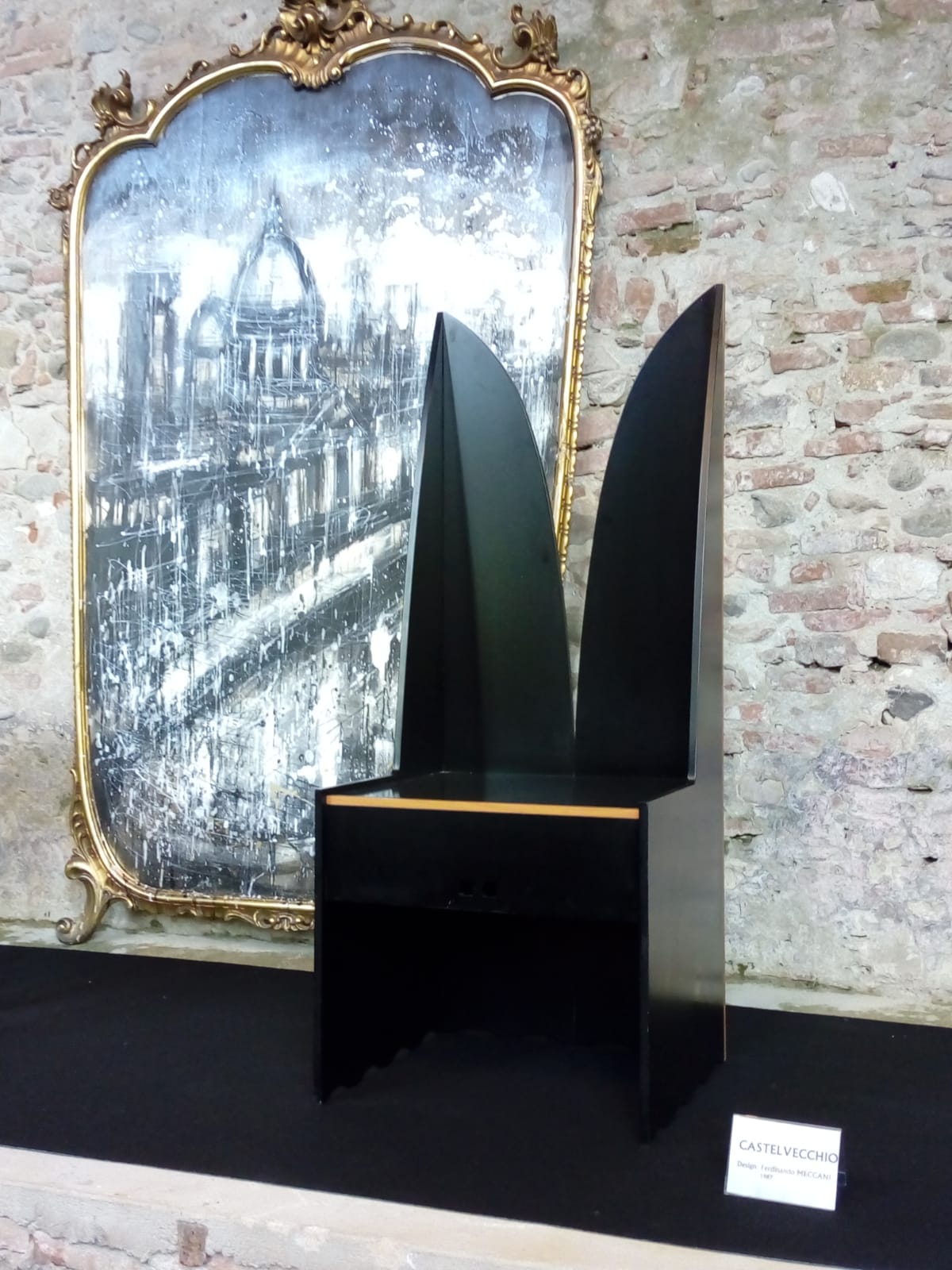 Exhibition Lucca Palazzo Pfanner, 2019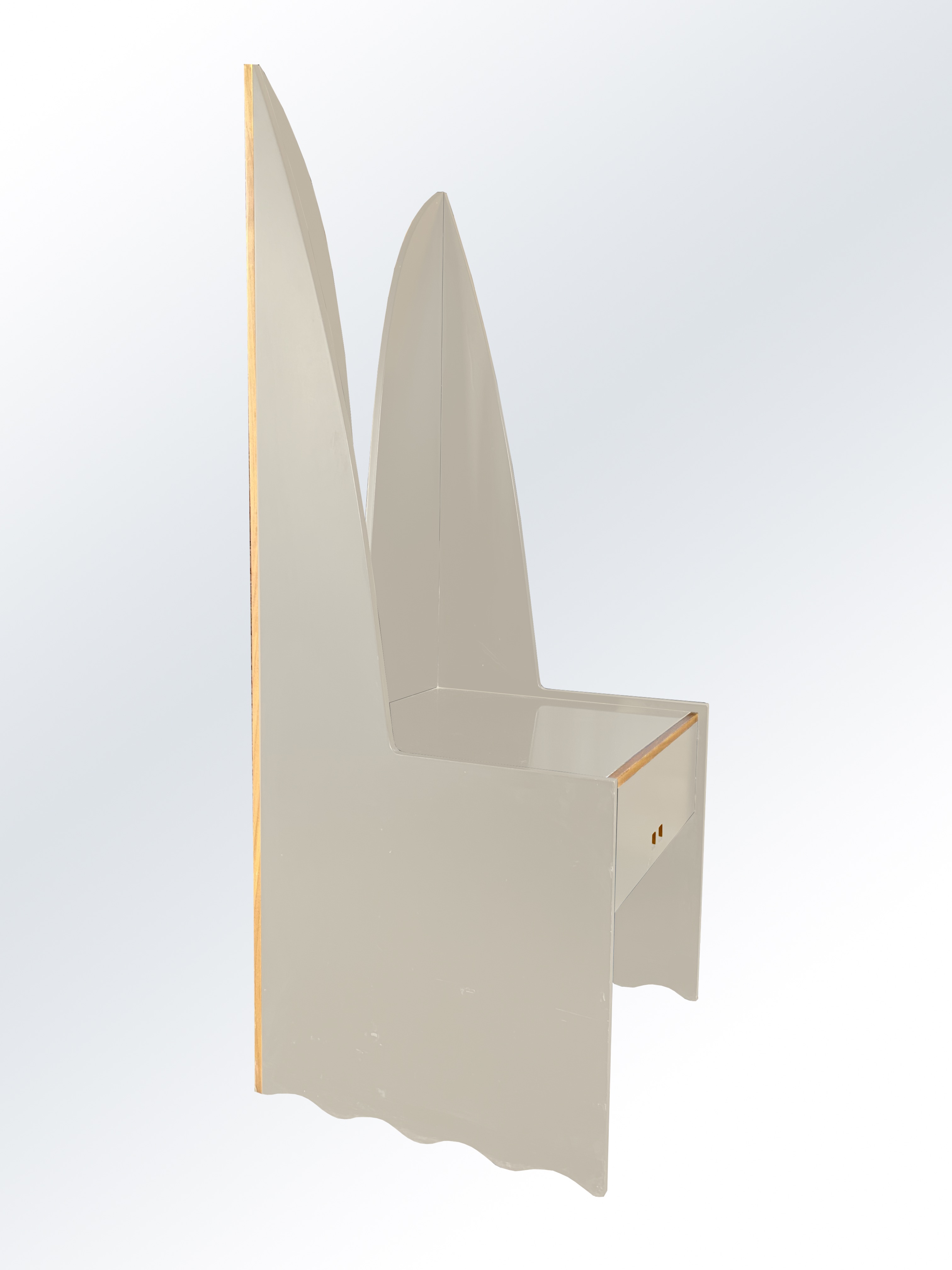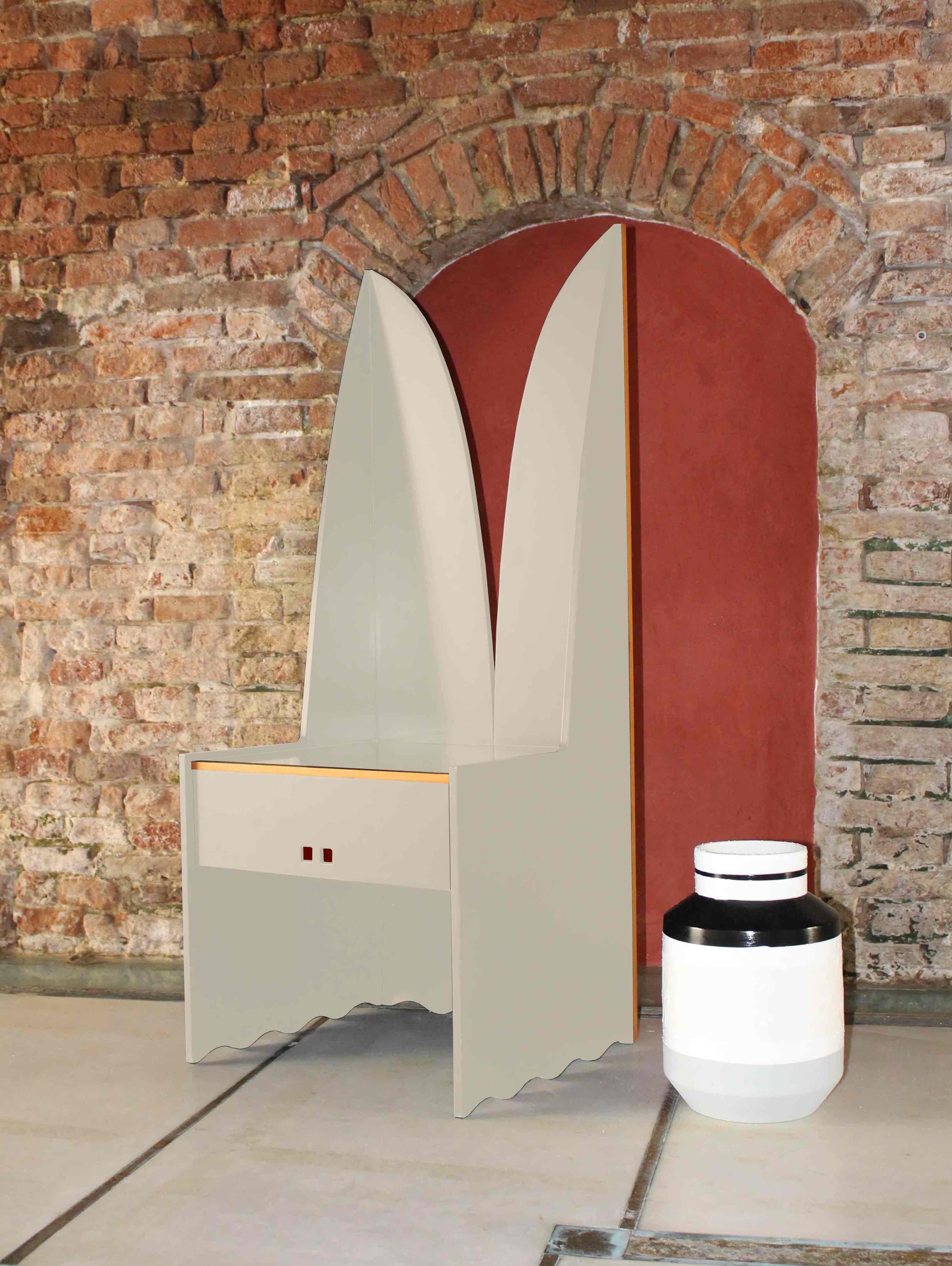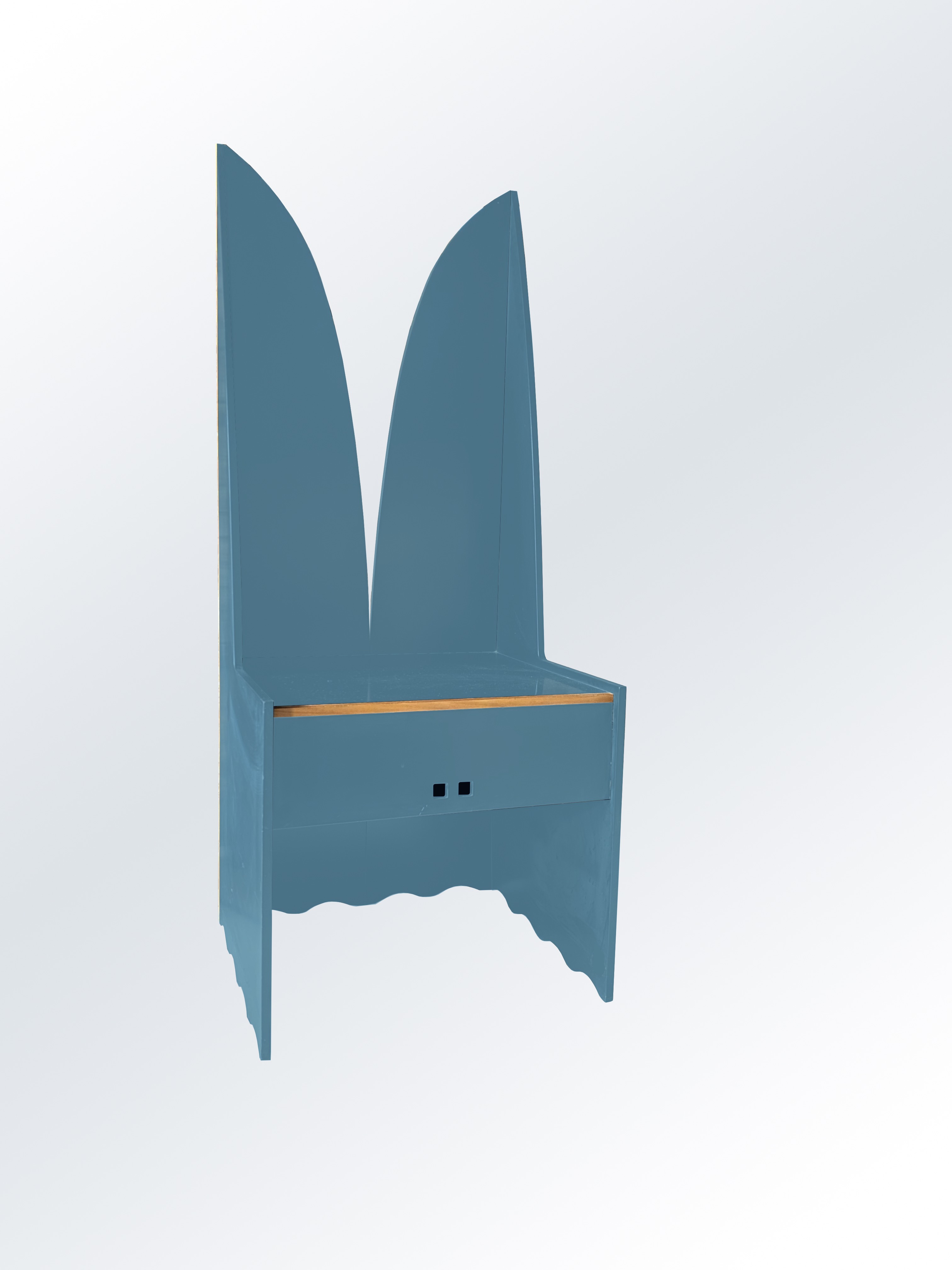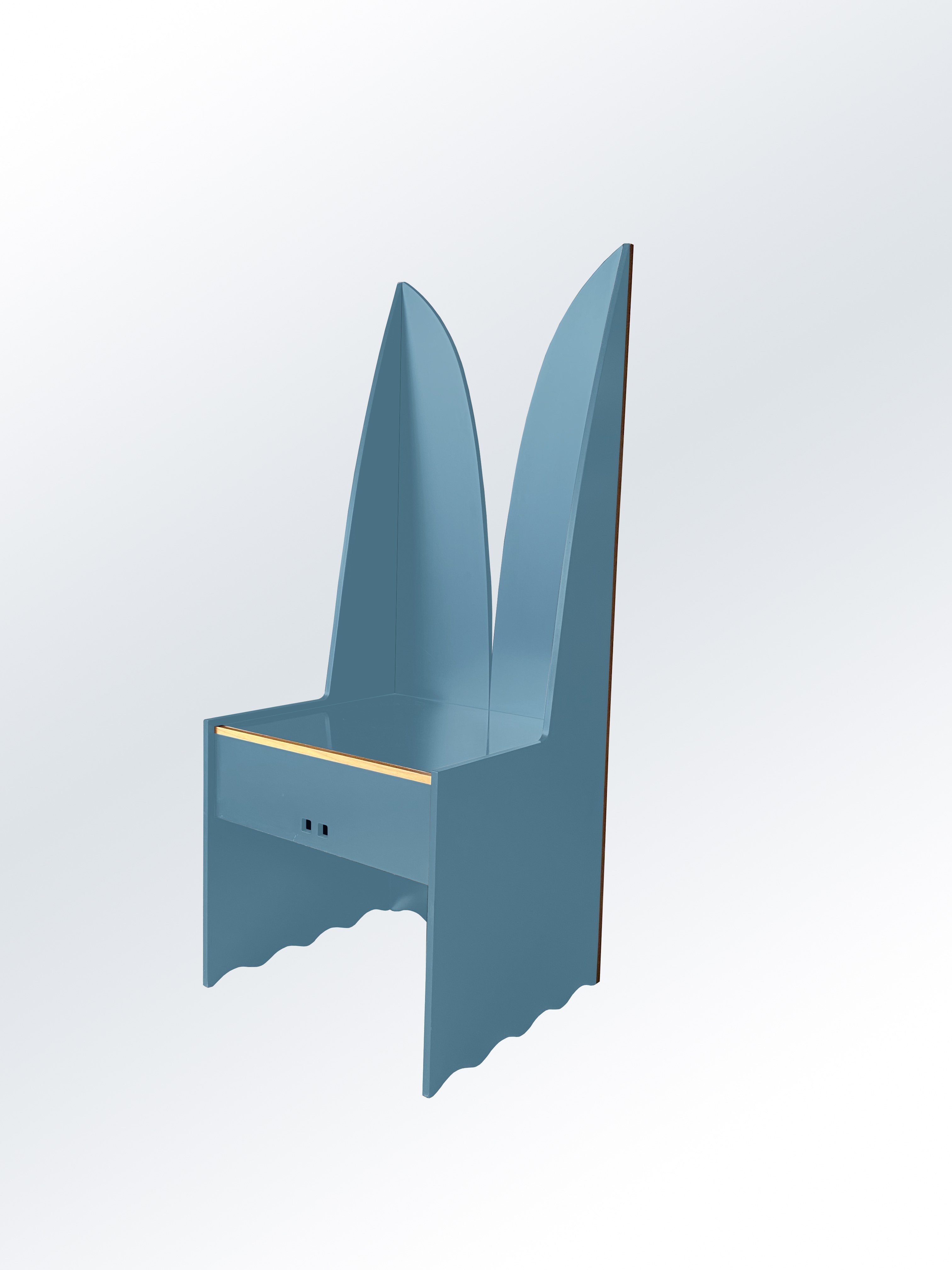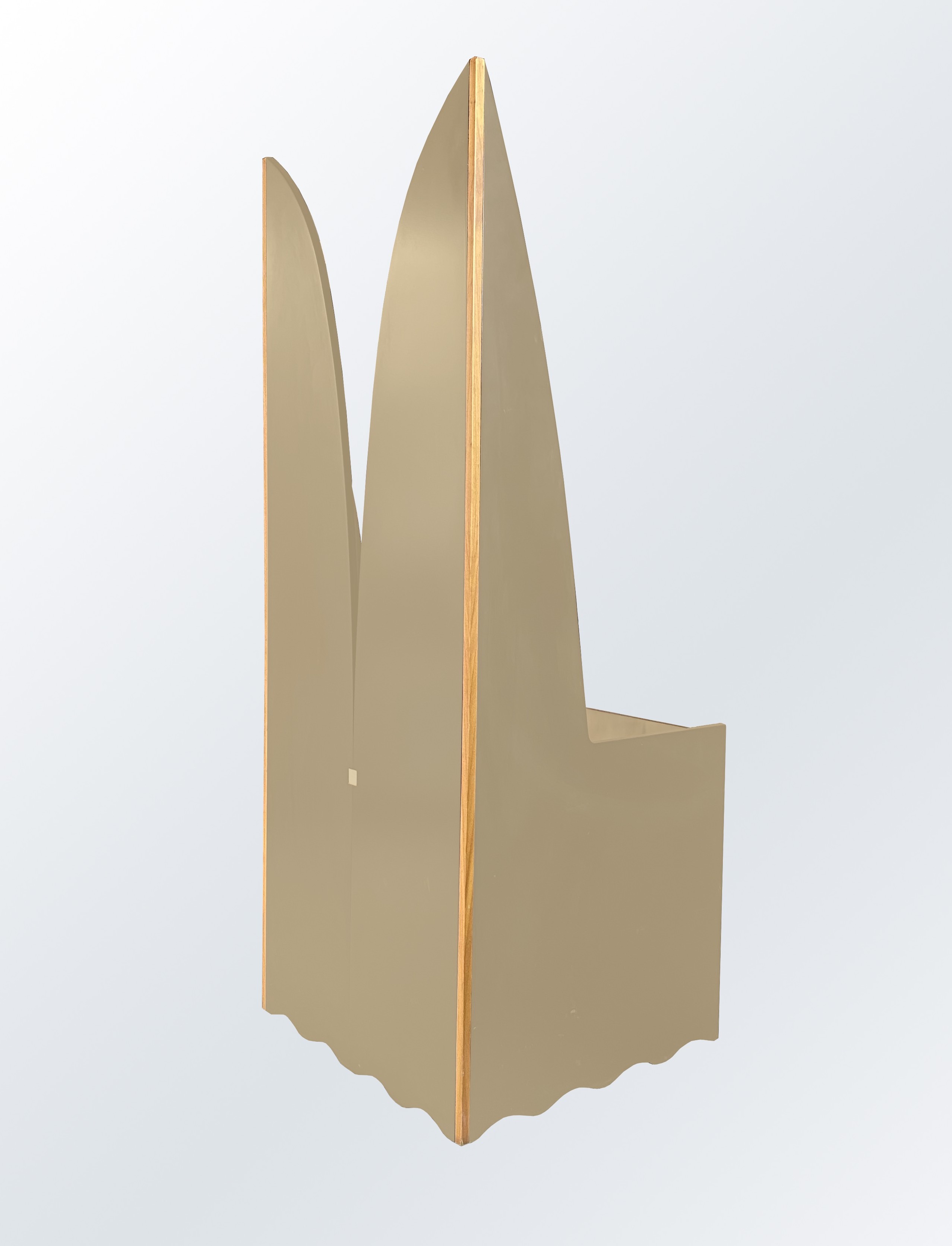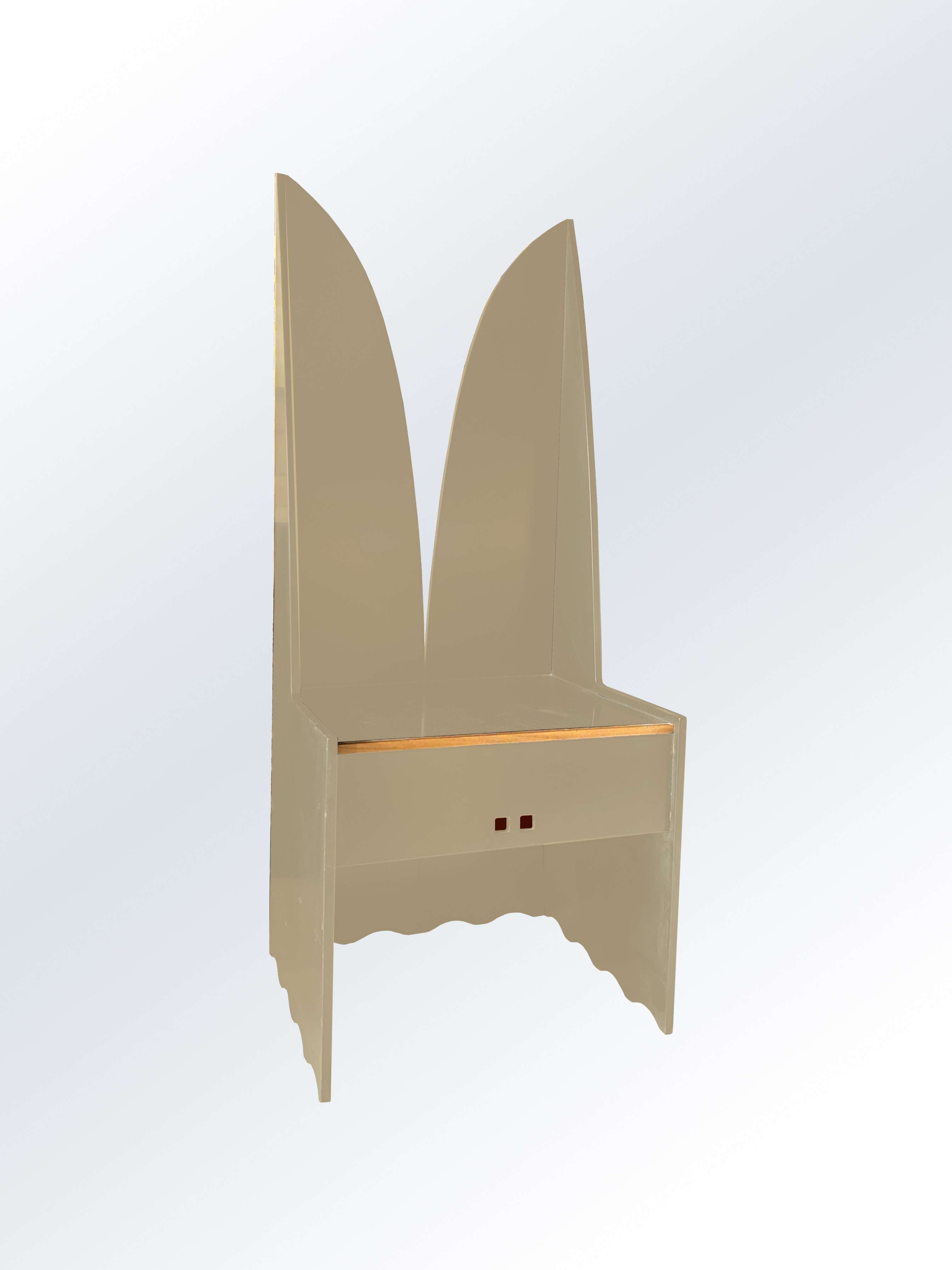 CASTELVECCHIO GRIGIO PERLA